What is your favorite Video Game?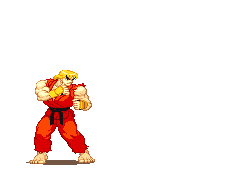 United States
November 20, 2006 12:45am CST
Mine was street fighter..I was Chun Li ALL the time!
4 responses


• United States
20 Nov 06
Thanks..here another one ofr your viewing pleasure

• United States
2 Dec 06
I love street fighter but, I would have to say I don't have a favorite games but a favorite game series. I love the fianl fantasy series. Like the old clasic version I don't mind the newer ones but their startin to remake their games way to much and why make an X-2 no point. Just saying love the series.

• United States
21 Nov 06
I use to love Tecken back when I was alot younger. Don't really have a favorite at the moment cause I don't really play any video games.

•
21 Nov 06
Chun Li I remember her XD I was her all the time to. I preferred Tekken though. I was always Michelle in the earlier one's and the new one has a great range of characters too.