Linux vs Windows?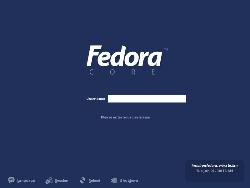 India
4 responses
• Indonesia
9 May 12
I use linux mint 10 julia, this operating system easy to use, listen music, office, multimedia all build in. Linux free and open source.

• China
5 Jun 12
Linux don't have many Games. What do you think of this?

• Philippines
31 Oct 08
it defends..in the office where i got my training. They used this both operation system. But i am not using linux since i know little about this. I prefer windows because for me windows is a very friendly software compare to linux. Anyway programmer prefers linux since linus it their standard software as programmer. How i wish i will learned the complicated instructions of linux.

• Philippines
27 Aug 08
In terms of user friendliness and software and hardware compatibility I will go for Windows OS's but in terms of cost Linux is far way above Windows, For desktop or home use, Linux is very cheap or free, Windows is expensive. For server use, Linux is very cheap compared to Windows. Microsoft allows a single copy of Windows to be used on only one computer. Starting with Windows XP, they use software to enforce this rule (Windows Product Activation at first, later Genuine Windows). In contrast, once you have purchased Linux, you can run it on any number of computers for no additional charge. Linux is customizable in a way that Windows is not. For one, the user interface, while similar in concept, varies in detail from distribution to distribution. For example, the task bar may default to being on the top or the bottom. Also, there are many special purpose versions of Linux above and beyond the full blown distributions described above. For example, NASLite is a version of Linux that runs off a single floppy disk (since revised to also boot from a CD) and converts an old computer into a file server. This ultra small edition of Linux is capable of networking, file sharing and being a web server. One thing that Linux can do that Windows can not, is run from a CD. To run Windows, it has to first be installed to your hard disk. Normally Linux also runs from a hard disk, but there are quite a few versions of Linux that run completely from a CD without having to be installed to a hard disk. The term for this is a "Live" CD.

• Germany
20 Nov 06
i will go for windows as i am pretty familiar with it. linux is not my cup of tea. have a nice day man.