What age did you move out of your parents house?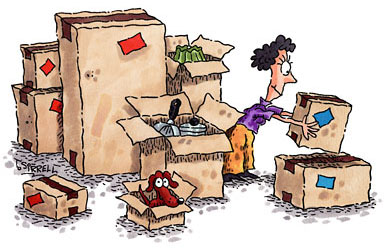 United States
7 responses

•
10 Sep 11
I moved out of my parents' home at the age of 31. Quite old to the opinion of many people in my country. But I didn't have any problem staying with my folks that long, as I had a lot of freedom and my own rooms. I'm 57 now, but shouldn't I have got married, I don't think I would have liked to stay at my parents till this age. One day, one has to go its own way, no matter how close one is to his family. Spread out your wings and live the nest!

• Philippines
10 Sep 11
I did not move out of my parents house until I got married. I don't really believe a child should leave her parents when he/she is still single. Even if he/she has work and can live on her own I still believe he/she should remain with his/her parents. Only when he/she gets married and will start a family of her own should separation start.

• United States
10 Sep 11
Many follow your experience. I think it depends on age. If one is late 20's they might want to live on their own. I like the idea of staying with parents a few years after school. I especially admire the cultures where generations live together. I think everyone benefits even if there are some disagreements.

• United Kingdom
13 Sep 11
I bought my cottage when I was 19 years old. I still went back to my mom's house a great deal. I went to live at the town my university was in when I was a mature student. Some of my friends have still lived at home at 39 years old and 35 years old due to having poor finances.

• India
10 Sep 11
Im not american i dont like that culture of moving out from my parents. I want to say even i had ability to build my own home i dont want to get seperated from my parents. If i do that surely my childrens wil do that. I want them to take rest in the same home so that i can take care of themselves.


• United States
10 Sep 11
I moved out one month before I turned 19. I graduated that June and moved out in December. I still have a close relationship with my parents. I actually visit them more than I anticipated. There are definately things to learn about being out on your own, but it all comes together eventually.