What does LOVE mean to you...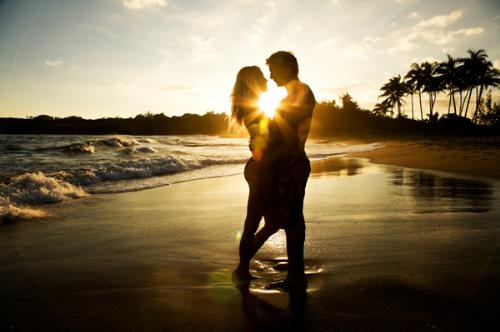 United States
October 3, 2011 5:58pm CST
Hello Mylotters. I have definitely been in "love" to me love means when two people love eachother NO MATTER what you deeply feel like he/she is the one and you should spend the rest of your life with him/her and meaning the world to each other. What does love mean to you and do you think you have experienced love before.
4 responses

• United States
3 Oct 11
To me love stinks,love hurts and I never will do it again! I have been in love before but I have given up on it! Had to many bad experinces and if God wants me to be in love,it would of happened by now! I always dreamt love was suppose to be magical,forever and other ways which I can't explain! I found out it isn't and so is just finding someone! Forget it! I found out men are to much work and this is why I don't date and I will be single for the rest of my life!

• United States
4 Oct 11

I agree, I can never be successful in love the guys I date always end up hurting me. Believe it or not I've been single for half a year now and that is he longest I've been single. Being single is good you don't have to worry if he/she is cheating who their talking to on the phone and all of that I feel free of worries.

• China
8 Oct 11
I dont know what love really is, but I know my boyfriend really loves me.we'll get married in the near future.I should say I'm a lucky girl having someone cared me so much,but very often I am confused whether I love him or not.It may hurt him a lot to say so, but it's hard for me to love him like he loves me.He is wonderful,even I haven't loved him enough, I still feel good .But sometimes I am sad because I am thinking about another guy, waiting for his attention and happy to listen to his voice,I know it's dangerous ,let alone he is not available.Then I think maybe I 've been falling in love with him ,but I know it's incorrect to ruin two relationships,yeah, I will certainly control myself. So talking about love, when you have someone really loves you,it's sweet, meaning luck, God's present ;and when you love someone with your heart silently, it's sour,meaning suffering.

• United States
3 Oct 11
I am deeply in love with my fiancee. To me love is a feeling that never stops. It's like you can't stop caring for the other person. It means two people committed to each other and they feel so strongly about each other that words just can't describe how they feel about one another. Love is two people spending their lives together wrapped up in each other without a care in the world. Love is two people living happily together and growing old with each other. Love is hard to find these days so when it is found it should be treasured. I have found my soul mate and I'm never going to let her go. She's my world and I'd be lost without her.