WolframAlpha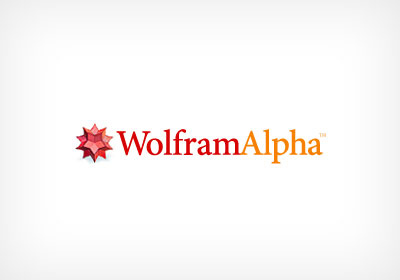 India
October 7, 2011 4:58am CST
I recently came to know about this online computational engine WolframAlpha (http://www.wolframalpha.com) which answers factual queries directly by computing the answer from structured data, rather than providing a list of documents or web pages that might contain the answer as a search engine would Its amazing, i am already addicted to it. Do check it out if you haven't heard about it yet. Please let me know your thoughts too. It answers questions like "Who are you" "What are you" . Something similar to the new 'Siri' application on the iPhone 4S.
4 responses


• Malaysia
7 Oct 11
I came across Wolfram Alpha about one year ago. Although there have been improvements it is still at an experimental stage. Currently it accepts only English. I believe it has a long way to go before it becomes a truly functional search engine, and becomes a rival to established search engines.

• China
7 Oct 11
I have visited the site.Personally,it's a great computational engine.The answer it gives is accurate,which distinguish it from the traditional serach engine.I like it.

• India
7 Oct 11
Nice find kid. I have played around a lot with this, its amazing. When comparing with other search engines, its innovative and more user friendly.