Tasks on mylot has viruses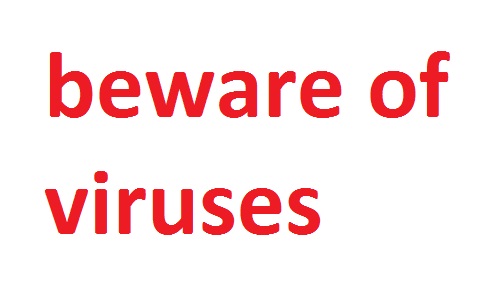 Philippines
October 12, 2011 6:37am CST
Please be careful in doing some mylot tasks. My yahoo account was almost hacked by a website I joined under mylot tasks. I am glad that yahoo notified me through sms and my other email account that someone was trying to hack my account. The only website I joined with so many questions was the ones under the tasks area of mylot website. I hope you all guys will be aware when you do the mylot tasks. They ask several questions like birthdays, college where I attended, favorite teacher etc etc. Just my cents!
8 responses

• Saudi Arabia
12 Oct 11
If you are so sure about that, then i think you should report it to the admin.

• Philippines
12 Oct 11
How did you know that it was because of the mylot task? Are you sure? Well, thank you for informing us with this. At least you've made us somewhat aware.

• United States
15 Oct 11
I usually don't do tasks so thanks for the head's up.

• Philippines
12 Oct 11
oh, I have been doing Mylot task because it's part of the being here to help each other as member of the Mylot community. So far I haven't experience like you have and what I got is some other opportunity to earn online. But you are right, one has to be careful and Mylot admin must do something about this if it's true!

• Philippines
13 Oct 11
whoa! i can't believe that this thing is really true and could really be happening. thanks a lot for reminding us. i had only one task done here in mylot because of that fear and i don't even know how i even earned that cents. but anyway i got the earnings. and because of this discussion i would be more careful of the tasks that i would choose to enter.


• Sweden
13 Oct 11
Sadly, there is many out there just want to infect your computer with an virus, may be a keylogger or trojan, but no matters, why do people wants to destroy everything? Just report the tasks/username/ip-adress that they have. And it will surely get them banned, if there is a virus. Thank you for saying that in ths post, then I will be more careful when it's about tasks. regards oliver

• Indonesia
12 Oct 11
We are all doing a lot of things when online, at the past and right now. Now, how can you be so sure that this hacker comes from website that you joined under myLot tasks? You are right, we have to be more careful anyway. But I think accuse without some good proof is a bad thing to do..

I hope you do have some, so we can report it to Admin..


• China
13 Oct 11
I am not sure about whether the task contain virus or not.But thank you for notifying me.I think you should report it to the administrator.