Racist Remarks.?. Michael Richards "Kramer" from Seinfeld has a rough weekend...

United States
November 20, 2006 12:29pm CST
Have you seen the video.?.Over the weekend Michael Richards "Kramer" was caught on tape during his performance at the Laugh Factory shouting racist remarks to a few hecklers... if you have not seen it visit - www.TMZ.com to view the video...it is disturbing... what does everybody think of this.?.
9 responses

• United States
21 Nov 06
People place FAR too much importance on this one word. It is just a word.

• United States
28 Nov 06
That's ridiculous. Words matter. It's not *just* a word. Words are communication of ideas. And hatred and violence are powerful ideas to communicate. They hurt. They might not hurt *you* but it really isn't about you.

• United States
24 Nov 06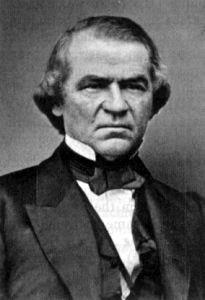 I'm black and I'm torn between my feelings on it. 1st: Black people call each other "n" with an A all the time. In a non-black persons position they think we're saying the same thing as with the R. Either way it's disrepectful. Some black people don't even respect themselves, so how can they expect someone else to. 2nd: What a lot of people don't know about their history is the last noted lynching in the US was in 1965 or 1969. It was only in 1955 when Emmit Till was kidnapped, torchered, and killed at 14 years old, because he put money directly in a white womans hand instead of on the counter. Emmit was from Chicago which at that time it wasn't as racist as it was in Mississippi, so he made an honest mistake. A lot of white people are pissed when slavery was abolished. When Slavery was first abolished the Government implemented into law a Freedmans's Act which was created to help freed slaves start life as a free man/woman. It was basically set up like a welfare system. Well White people were so full of sh*t, they said it was racist to help the black and not the whites, even after all the blacks had gone through. So less than a year or so after the Freedman's Act was created it was written back out of law by Andrew Johnson the most racist President in history. He was a self proclaimed racist. (note he looks JUST like Bush) People that our 50 years or older are very aware of what went on back in those times. People that are 60 years are older are likely to have participated in a lynching themselves. With that being said racist still lives with in many people today, and being instilled in their children as well. A lot of black people live in pure poverty. They may can get by, but it's still poverty. Having to live in homes infested by roaches or mice, people are living that. This is suppose to be the United States of America, but it's all an illusion. 3rd: Cosmo Kramer is only human. He was pissed and we've all been pissed before. Though it was a rather insensitive thing to say he's human. It was wrong for those guys to be clowining (heckling) while this guy was giving his show. We all know that if a white, black, asian or whoever steals a parking space or cuts you off the first thing that comes to mind is "white bi*ch" I mean we're all guilty of it. Why crucify this man, because he's famous. It's not against the law to be a racist or say the word n*gger. Is it right? NO. Is it someone own's personal feelings and beliefs YES, and that his prerogative. If he wanted to be an open all out racist like Fred Philps is about gays, that is his RIGHT. I think everyone should all remember an old ryhme from when we were kids. "Stick An Stones, May Break My Bones. But Words Will Never Hurt Me."

• United States
24 Nov 06
Most eloquently said. You get my vote for best response!


• United States
22 Nov 06
That's hard to believe! In addition to using the 'N' word he made reference to 50 years ago being strung upside down with a fork in the rear. That's a crude reference to lynching. I am truly having a hard time finding African Americans who would think that anyone deserves such harsh words from an actor trying to be a comedian. You state that you know 'many blacks' who think the audience members deserved it. Do you really?


• United States
21 Nov 06
Because we all know OJ did it or had someone else do it. We have come to expect things like this from OJ. Everybody was expecting this book a long time ago. Nobody expected a actor from a award winning show to casually throw out the N word. He showed his ignorance. He could not come up with anything better to say. Like I said before you wouldn't say that if you were african american. That word was used to demean blacks. We didn't have names. We were called boy, girl and N's. I am 33 years old and I still face racisim everyday.

• United States
23 Nov 06
I think a lot of "racism" exist only because people complain about it and accuse others of it rather than people actually being racists


• United States
21 Nov 06
I was sooooo disappointed and offended. He will never work in Hollywood again!!! He might have gotten away with that crap 40 or 50 years ago. But not today. I loved his character on Seinfeld, but now I won't even watch the reruns. He has me sooo sick right now!!!!!!!!