Any family members play Soccer?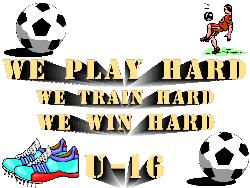 United States
November 20, 2006 12:56pm CST
My family is a Soccer Family and has been for a very long time, we breathe soccer from the time we get up till the time we go to bed.. We travel all over our state for soccer games(son plays) So how many others on here play soccer and if so what team do you play on? High School, college, rec,or comp or select?
1 response