How many of you liked the latest Gmail Look?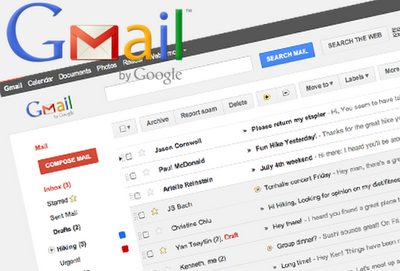 India
November 9, 2011 8:32am CST
Gmail rolls out New Look: Lot of improvements in the UI front. My guess is most of us would have switched to the new look. Now tell me how many of you liked it as a whole upgrade? A change is always resisted (Human tendency) but other than psychology, how many of u really think its welcome upgrade from Google? Let me know your comments, if you didn't like any specific feature or look. For me, i liked the upgrades they did on the technology side, but the icon's and placement are confusing and make it a bit difficult for even long time Gmail users like me(i started using Gmail when it started got invite from an Australian whom i helped, transferring her photos to her PC at a cyber cafe)
5 responses

• India
30 Nov 11
Yeah it is cool.I liked the new look of Gmail very much. As soon as the notification for new look got I just checked it out and for my amazement I liked it. Also the customization is better and also some new themes are added as well. Also I think the loading time for the site is reduced a bit.


• India
10 Nov 11
You have an option at top right, i hope so, to switch to the new view :-)

• Singapore
9 Nov 11
I like the new look. It can be customized as well. I choose a theme which I liked best. One thing I hope is more theme designs to be made available for users to select. Cheers.

• India
9 Nov 11
Yeah, themes are good, they have added new ones too. Themes are not innovative though, it was already there in the previous versions too.

• India
9 Nov 11
I haven't tested it. As a matter of fact I did not notice the change too so far. Normally I just look for the mails and be done with it. Now that you roused my inquisitiveness I shall look pointedly for the new introductions and then come back with my comments.

• India
9 Nov 11
:-) .. Thats nice.. So my discussion has fired up the inquisitiveness of a reader, i am happy ..

• India
10 Nov 11
I don't like it and changed it back to the old one. I am not a technological person and I hated the icon used instead of the words. It is much easier if you can read it. May be I am too old and set in my ways, i.e. the old gmail ways. I don't like the new one. The old one suited me fine. Don't get me wrong, I don't always resist change. I use Windows 7 instead of the Windows XP that I was used to.