Acoustic guitar anyone?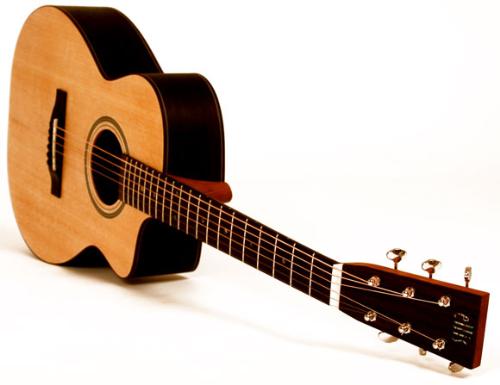 Australia
November 12, 2011 4:47pm CST
Who else here loves acoustic music? I recently started learning how to play the guitar because I've been so inspired by artists like Kina Grannis, Michelle Branch, Boyce Avenue and funnily enough Phoebe Buffay from FRIENDS. There are so many covers of artist's songs on youtube where people just sing with their guitar and I thing these versions are beautiful (as long as they have a good voice lol)... Does anyone else here play the guitar? Do you have any recommendations for artists / songs? Would you like to learn to play the guitar?
1 response

• United States
13 Nov 11
That is great that you are learning! i started playing a few years ago and go my inspiration to start learning after watching some Andy Mckee videos on youtube. He is the one guitar player that i aspire to be, although i am a long way off. Don't let the sore and blistered fingers slow your passion! good luck.

• Australia
13 Nov 11
Thanks for your response noseclams :) I just checked him out and WOW he IS amazing! He makes holding down the notes so effortless! I can't wait to get to that stage but I am way off too :P Btw please check out Kina Grannis... she's my inspiration for learning the guitar and she also sings beautiful songs... http://www.youtube.com/watch?v=UKJ_zRXhzIE hope u enjoy it! :) please share more recommendations if you have any... i love watching and being inspired by the talented people on youtube :)

• Australia
13 Nov 11
and here's her duet with Boyce Avenue (another inspirational band :P) singing Tracy Chapman's fast car... http://www.youtube.com/watch?v=dHlGnu3ZBHc