"Ma-i" or "Ma-yi" was the name of the Philippines before spaniards came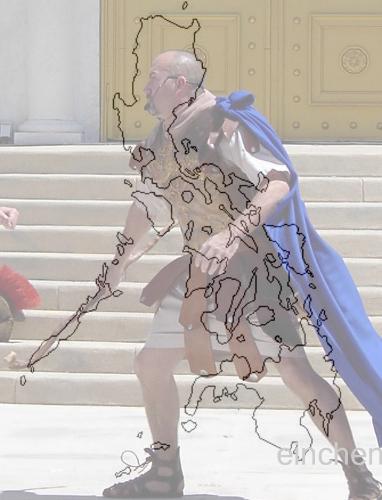 American Samoa
November 23, 2011 7:52am CST
But for me i am still not convinced about the very history of our country... It was only called "Ma-i" or "Ma-yi" according to our neighbor countries (mainly china, borneo, india, japan, malaysia and indonesia). I really am questioned about the name of the whole country before it was named like that XD. Maybe we should ask directly to our ancestors XD (if only going back to that time is possible, lol) The term "Philippines" named the group of islands in honor of Prince Philip from Spain. well, its a nice name~ but still, for me i think its not fair and i dont like it XD Lapu-lapu was already here on his homeland like on the 1500's! they should've named the country first before it was named as the Philippines! Whenever i hear about the Philippines, the first thing that comes into my mind is about that good ol' Philip, sadly he's from Spain, not from the warrior-shaped country (see the image that i posted with this topic) or whatever your mind illustrates when you see the map xD (mini or thin version of united kingdom?) well, past is past, its part of the history, history is a looooooong discussion, plus i just acquired only a B+ grade on our Philippine history class XD STILL! i don't like the name "Philip"ines it only reminds me of the 333 years of influence from the aliens~
4 responses

• Philippines
23 Nov 11
Would you really rather live in a country called Ma-yi?

• Philippines
23 Nov 11
it's impossible for lapu-lapu and our ancestors to give one general name for the thousands of islands that later be known as philippines.. our ancestors were uneducated people. peace..

• Philippines
24 Nov 11
We cannot undo anymore what is already done - that is, we now know ourselves as Filipinos rather than somebody else that we probably could have been if Spain did not invade us. Back around those time, the concept of nationhood has never dawned from our ancestors - not because they are "uneducated" as somebody here insinuated, but because our country then was divided into several kingdoms each of which ruled by loyal monarchs called datus and rajahs. These kingdoms include: Kingdom of Tondo, Kingdom of Maynila, and Kingdom of Namayan. In the Visayas there's the Madya-as, the Rajahnate of Cebu, Rajahnate of Butuan. In the Mindanao there are the Sultanate of Maguindanao and the Sultan of Sulu. It is interesting to note that other countries like Japan and South Korea used to be also divided into several kingdoms, but later on become one country.