My Cat Keeps Getting Really fat!!

United States
4 responses

• Australia
10 Dec 11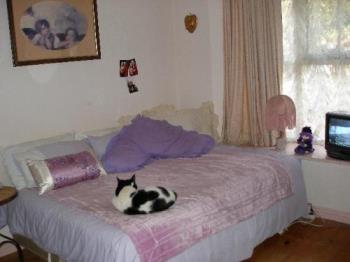 my cat eats a lot as well, always wanting food so I cut down the portions of food I give her, just a littlem bit at one time, I don't cut it back to one meal a day as some people say I should be giving her because I think food is probably all she has to look forward to.

• Philippines
11 Dec 11
Hello lilaclady, Your cat is very lovely

Can you please tell me how to add a picture on a response? Thank you



• Bulgaria
10 Dec 11
Well since i'm new with cats and my cat was gift from my friend that have lots of them . He simply explained it that they gain a lot of fat during winter and thats only natural as i see it too . If you are new with cats you might mistake it for something else , but anyway male cats are a lot more lazy and just eating so it might really get fat without this :D

• Philippines
11 Dec 11
Hello Invisible_Me (or You)

Cats are cute but I am not allowed to go near one because of my asthma. But I love them because they seem to be so cuddly. Since I know nothing about cat, I wonder why you are minding it if your cat is getting fat. Fat cats are cute. Is there any health problems when cats get fat? Good day!