Not really a sport?

United States
November 20, 2006 6:20pm CST
What's the craziest thing you've seen on a sports channel (such as ESPN) that is supposed to carry just sports but what they put on is the furthest thing from a sport imaginable. My first thought is poker. Who decided poker was a 'sport'?!!!! Not to mention how can you watch someone else play cards and get excited?! lol
1 response


• United States
22 Nov 06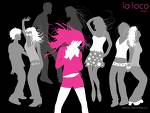 Sometimes I don't think dancing could classify but I do think that after seeing the show and all the stuff they show you about it... you are truly in shape to be able to dance like that at all!I don't think it's technically a sport, but that's not to say you don't have to be physically fit!