what happened to the hype of birdflu?

United States
5 responses


• Australia
10 Nov 06
I think whenever there is an outbreak of a new or relatively unknown disease, people do become scared. Then the scientists, or medical people, say there isn't enough vaccine for everyone and that is when the panic sets in. No, I am not scared but all the same would take precautions if I was in a position where I might come in contact with someone who has. :)

• United States
4 Sep 06
I didn't understand all the hype a few months ago to be a pandemic. I know at the beginning of the summer people were concerned, that was 3 months ago? I understood that it was going to be a problem, but it was going to only be in certian areas, but they were preparing all over the world just in case it did spread.

• India
28 Dec 06
It is a good way of reducing the price of chicken so that the comman man can avail of it at a cheap rate, who other wise is dying of starvation anyway,

• Romania
17 Dec 06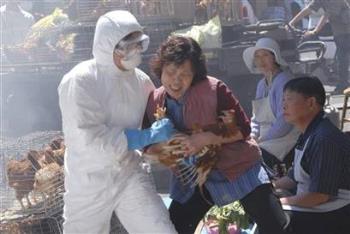 Did you saw the movie called "Bird flu in America"? It exploites this eventuality in a scary kind of a way. Wasn't enough that we have common flu? Stay safe!