Wooden Crafter here ((waving)) hi there...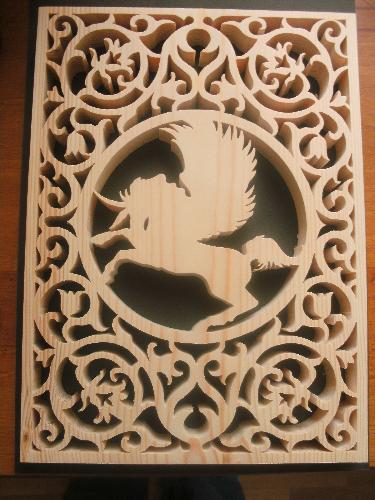 January 3, 2012 8:26am CST
Hi there, I have been making wooden gifts for a while now and have made a website which isn't great but I've had a few sales from, I also sell from a social networking site (not sure if I was allowed to mention it so didn't). My wooden items consist of letters, name plaques, dog lead racks/rail, ornaments and puzzles.. I was wondering if anyone had any ideas of where and how to sell more of my products? Thanks in advance to everyone that responds :) x
7 responses

•
3 Jan 12
Have you had a look at Etsy? It's where I sell my items and I've done alright from it, I just don't have enough time to promote! It's a handmade marketplace where you have have your own shop, join teams of like minded crafters etc. The shops are really good people can favourite your items, your shop send you messages. They also have a blog which gives really good tips for expanding your business. Your stuff looks wonderful, if you join Etsy I will definitely favourite you!

•
3 Jan 12
Thank you so much for your responce! I will look into this now :) x


• United States
5 Jan 12
Are there any craft consignment shops around? It's not as good as direct selling, but it would get your product out where the consumer could see it. Others have mentioned Etsy and there is another site that I can't think of the name of right now. It's not as popular as Etsy, but it's where you can sell hand made crafts. If I think of it, I'll come back and post. P.S. You might want to put the link to your web site in your profile.

• United States
21 Jan 12
You can try Art Fire or Etsy. You should consider doing craft shows in your area. I have more success selling my stuff in person than online.

• Philippines
3 Jan 12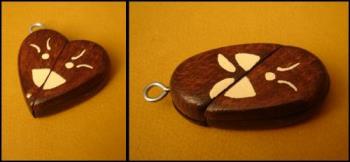 Hi, I have an idea for a product and I'm really looking for somebody who can make one for a cheaper price. This product is based on the movie "The Illusionist". there was a locket in that movie which I really find amazing and would very much be interested in buying. let me see if I could add an image of it with this response.


• United States
5 Jan 12
I do craft shows selling my products and I find that I sell alot more when I do it in person! That way people also feel better about buying something....I do wish you alot of luck......there are also a few places that have free stores like blujay...check that one out.

• United States
5 Jan 12
Hi Kate check into Etsy.com And I sell on Ebay. I only sell on there periodically takes so long to get stock in to keep up with selling. I sell finished cross stitch cards and a few odd and ends like cross stitch ornaments etc. Nothing big. My son did wood burning and got really good at it. from your picture I saw is that what you do too? If you have a local flea market, you might try there word of mouth is everything. Knowing the right times to sell too such as Mothers day I used to sell my handmade ceramics at a flea market and every Mothers Day the men cant say no to their wives and I always cleaned house. Check out Etsy though its a nice place I just don't get to make enough to substantiate having a place there so I sell through ebay. Good Luck and Oh Welcome to Mylot!