IS RESPOND TO VIOLENCE A VIOLENCE?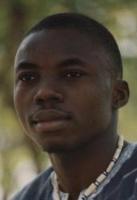 Nigeria
September 3, 2006 11:47pm CST
what do you call a student protest in a college where the whole school is held tand still, not without threat to someones life, especially, the VC of the college. you could see angry mob unleashing terror on someone or the society, you quick;y conclude; this pranks are violent! but do you believe that reaction is equal and opposite. I so mmuch hlod the view that a response to violence should not be seen as violence. when a police man shoot at an innocent civilian, you do not call it violence, when the civilians respond, we call it violence. violence is not only physical, it could be mental, psychological, social, verbal and metaphysical, sometimes these are more severe than the physical response. i maintain that a respond to violence is no violence, i hold my stand in the instance of the world terrorism, in the instance of arm robbery, in the instance of social conflict. the fascist goverment in many countries of the world and the world powers are violent and are the sources of all forms of the modern global violence.
1 response

•
26 Sep 06
You're right, violence breeds a violent response, especially more so in the bigger picture of world politics. Although we all know they rely on school ground rules don't they?