disney have you ever been?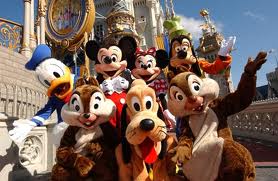 Australia
4 responses


• Australia
18 Jan 12
hi there mavil85 ty for your reponse i love to go i heard it was beautiful also i love to go on that ride with the tea cups that would be great. happy mylotting.

• Austin, Texas
16 Mar 16
As a kid, can remember always wanting to go to Disneyland but being told that wouldn't happen because it was in California, we lived in Florida, and our parents couldn't afford a luxury vacation like that! But then … during my adolescent years, Disney World in Orlando, Florida opened and we went there on a field trip. YAY!

So I'm not bitter about having never gone to Disneyland. But now I dream about being able to go to Disneyland (Euro Disney) in Paris, France.
It'll never happen!

You live in Australia?? COOL!!!


•
18 Jan 12
I have been to Disney World Florida many times. My parents took me there several times as a child and it really is magical. Its expensive, but its worth the money. Last time we went was in 2006 just after my eldest daughter's first birthday. She was too young to remember it but she loved meeting her favourite characters, and the rest of the family enjoyed the rides! We are planning another big family holiday soon, either next year or the year after if we can save enough money. It will be my parents, my sister and her boyfriend and their 2 children, and myself and my partner and our 3 children.