How valuable are your smiles?

February 1, 2012 11:40am CST
Now I know that I am not exactly Mary Sunshine, but some people are proper misery guts!!! And yes we all have bad days, but crack a freakin smile dude it ain't gonna kill you!!! And I know I am a fine one to talk but if someone smiles at me on the street, I smile back, not only because it's COMMON COURTESY but also because it makes me smile that someone has smiled at me, they thought I was worthy of a smile. How valuable are your smiles? How often do you dole them out? and what does it take to put a smile on your face?
9 responses

• Philippines
1 Feb 12
very valuable to me. It causes deep impact each one of us. When you smile do it freely, no one's will bother you, it gives sense of happiness and positive energy. Id love to share this article about smile: socyberty.com/psychology/smile-4/

• Singapore
2 Feb 12
Dole? What is this, a welfare state? I don't give smiles out for free. If you want one from me, get a real job and earn some money to buy one. And with that out of the way, serious answer here: I smile all the time. So, they're pretty worthless, I guess. Can't even use them as firewood or insulation or whatever. I've been folding extra smiles into paper planes for fun, but I still have stacks of these things lying around. Want some?

• Philippines
9 Feb 12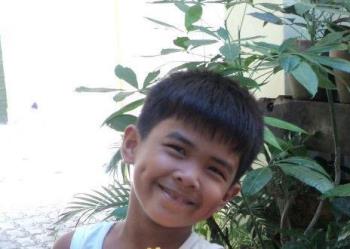 It takes just a little effort to put a smile but it mean the world to people who needs smiling faces to brighten their sad world. Indeed it is a common courtesy to smile back when someone smiles at you even if you don't know the person. A person who does not mean well won't smile to you after all so why not just smile back. I could not understand why there would be anyone who would feel offended if somebody they don't really know smiles at them. I think being smiled at means you look amiable and worth being shared a smile. So if I see someone smiling at me I'd give my sweetest smile of all.


• United States
1 Feb 12
As smile is often an underrated asset. Like money, some people horde them to use on a rain day (if ever). I prefer spending mine freely, I find the more I spend the more I have. Besides, if you are irritable and grumpy all the time, when something really does upset you...who would know the difference?

• United States
4 Mar 12
LOL
@
"not Mary Sunshine" I actually like to smile. Even if I am having a bad day I try to force one or two. It makes me feel better sometimes after I do it too. I don't claim to be "Mary Sunshine" either..

..but I do try to smile and be optimistic. Life is too short not to smile when we can.

• Philippines
2 Feb 12
for me it's very valuable, for it says that Smile so that the world will smiled back at you. And aside from that if you don't like to have a lot of wrinkles, we have to smile a lot, but if smiling even if there's no one around, it's a different thing indeed. I really can define and judge some strangers who will smile at me very friendly. For even though they don't know me, they really take time to make a very sweet smile.

• Malaysia
2 Feb 12
I smile if someone smile at me. It's reflex I guess. I also smile as being polite towards someone like the elders or someone I know. I am not exactly a goofy person who will smile all the time. So it's annoying if I smile to someone and he/she keep the stony face and couldn't care less.

• United States
2 Feb 12
The moods of people are going to rather cause the atmosphere to really be a good thing or a bad thing. There are a lot of people who tend to bring the mood down to a rather low level sadly enough. There are people who never seem to be happy enough. Unless you count them being happy in the back that they are miserable. Which is strange, but you never know. Still a smile can give a little strength to press on during a hard day. And there will be many hard days out there where we are going to need a bit more strength than we might normally do. Then again, there are people who seem to just be miserable in general and do not care who knows it. Such a pity to say the least, but it should be rather expected for some. Doesn't mean its right but it does seem to be something that happens more often.

• Philippines
2 Feb 12
My smiles are not expensive ones but I flash them when I know I should. Likewise, I smile at people who smile at me and they are usually the elders who tend to do so. Even I would initiate a smile at elders and also to kids. Teenagers are too busy with what they are doing and some of them do not smile back. Even during bad days, I flash people a smile unless they are the reason for my day. A smile can mean a lot to one person and we would never know.