maintenance of computer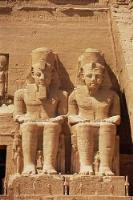 Egypt
September 4, 2006 2:44am CST
How i can repair my computer?
9 responses

• Malaysia
7 Sep 07
Dear nagila, Please state clearly what do u mean by repair computer? Mention each of your intention and I should be able to help as I had done some of the repair myself before. For example:- 1. Not sure to Delete which unwanted file. 2. Slow when connecting to the internet. 3. Slow when loading graphic software. 4. Etc....

• Philippines
15 Feb 07
if theres no problem,why repair it,if you really want to learned how to repair your computer or troubleshoot,take a two year course on basic troubleshooting,it helps alot.

• Pakistan
15 Feb 07
through a computer repairing guide or take t=it to some shop.

• Philippines
15 Feb 07
Im sorry if i can't help you i don't understand your point? are yout rying to repair your pc because it doesn't work or have some peripherals that you think is not functioning well. Repairing a pc can be in either software or hardware problems. Specify your questionand give us some relevant details so that we can help you and guide you. God bless and welcome to myLot.

• New Zealand
15 Feb 07
Depends on what is wrong with it. Asking how you can repair your computer without details is like telling your dentist that you hurt. Where? So, what's the matter with the computer?

•
27 Sep 06
LOL Bel I'm a computer technician and I used to be a chef :P so I can cook a stew lol... ok getting to the point, it all depends on whats wrong with your computer, IF your trying to fix it yourself and you do NOT have the knowledge, I would suggest reading up on it, there are plenty of ebooks and books at the local library, but the most important part and you must remember this, make sure that you are static free when touching any of the computer components as static electricity can damage them. so you could either ground yourself buy getting an anti static wristband, or touching the exterior of the case before you touch the inside. I would recommend getting the wristband.

• Australia
27 Sep 06
No idea, but ask a computer expert how to cook a stew, and they will not know either. Ask the right person the right question and you will get the right answer.

• India
27 Sep 06
well...repairing a computer would be as simple as im typing here now... well..all i need to say is that wen u need to repair a computer,.. go and give it to a computerrepairing shop!!...lolz..

•
26 Sep 06
Depends what is wrong with it! Prevention is better than being forced to repair it. Regular defrags, anti-v, firewalls etc.