Kevin Bacon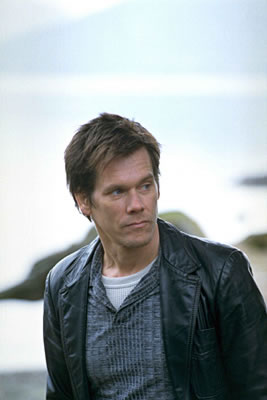 Italy
November 21, 2006 4:27am CST
You know the actor Kevin Bacon also like singer country?
6 responses

• India
21 Nov 06
Although Kevin Bacon is famous as a film actor, he began his professional acting career off-Broadway in Alan Brown's Forty Deuce, receiving an Obie award for his performance. However, his breakout role was as the tempermental "Fenwick" in Barry Levinson's classic ensemble film Diner, in 1982. He has since had notable roles in Footloose (1984), JFK (1991), A Few Good Men (1992), Apollo 13 (1995), The River Wild (1995), Sleepers (1996), My Dog Skip (2000), Hollow Man (2000), Mystic River (2003) and The Woodsman (2005, with wife Kyra Sedgwick). Born in Philadelphia, PA, on July 8, 1958, Bacon is the youngest of six children. He and his brother, Michael, formed a rhythm and blues band in 1994, called "The Bacon Brothers", and they have appeared in clubs and coffee shops, as well as on TV variety shows. Source: http://www.answers.com/kevin+bacon?initiator=IE7:SearchBox


• United States
22 Nov 06
I never thought of that... i thought he's an astronaut

• United States
6 Aug 07
I do like him as an actor, but I have never heard him sing before so I don't know weither he is any good or not.