myLot Earning

Indonesia
10 responses

• India
29 Nov 06
thats good you had start just now i want to tell you you must be post the view with the discussion but that photo is must be related to the discussion then you can earn more then your current earning

• Indonesia
29 Nov 06
Ok. Thanks for your very good reply. I will do what you say. :)

• India
29 Nov 06
well you to have post in 100 discussions to reach 1$ mark. so you should have very good typing speed.

• Indonesia
29 Nov 06
Ok. Thanks for your participation. I think I have good typing speed :)


• Indonesia
29 Nov 06
I think it's difficult for me. But thanks for your reply.

• India
21 Nov 06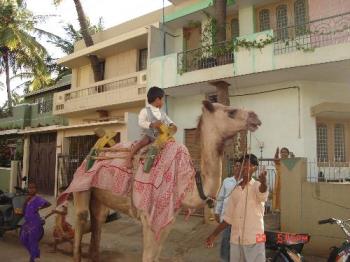 To get good earnings, you should post qualitative topics for discussion and your responses should be interesting, thought provoking and conclusive. Also you should tag the discussion, upload images. Besides posting discussions, you should also respond to others discussions. One can expect good money after doing all the above.

• United States
21 Nov 06
From what I see there are a lot of factors - not only what you do, but I think MyLot doesn't always pay the same. It takes quite a number of comments and discussions to make a dollar. Helps to have some comments like 3 or 4 lines long. You might want to try some images, not sure if they are worth it in my experience. It is a mystery to work on. Since MyLot is very secretive about how the earnings work, try to figure out what works best.



• Indonesia
21 Nov 06
thank you.. Good information. Have a nice earning :)

• India
21 Nov 06
try to post more and give + rating and best response to ur discussion. thats all

• Indonesia
22 Nov 06
thanks for your reply. But I think you post your reply wuthout read my questions :( Sorry. I can't rate your reply positive..