Do you believe that first love never dies?

Philippines
March 28, 2012 12:03am CST
I guess this is a difficult question to answer. First love may die if you find another love. But how can you find another love if you love the first. I don't know. I am also confused. lol. I only have one and only bf so I cannot answer this question well. He had two ex-gfs before me. I hate to think that first love never dies but he keeps on telling me his first two gfs were not serious romantic love. So maybe, this statement may be true/applicable for the first serious romantic relationship you had. Do you agree? lol
5 responses

• United States
28 Mar 12
If by first love you mean the first you fell in love with, then yes I believe that love CAN die. Im living proof of that. My first love happened to be my first boyfriend. I was his first girlfriend too. I thought he was just the best, the greatest, till he broke my heart 1.5 years later. He even took another girl to his senior prom the b******. The thing that ruined it for me though, 2 things. 1, I was the maid of honor at my sisters wedding and I needed a date. I asked him if he would accompany me cause I knew noone else and he said yes. Well, when it came close to the wedding, all of a sudden he had to work that day and said if I wanted him to go, Id actually have to pay him for his time at work! Can you believe that?! What an
@
$$. Then recently, I came across him on a social network, asked him how he was doing and he tried to sell me insurance. So yes, first love love, can die. I never thought it would, but after all that? Yes, it did.

•
28 Mar 12
Actually i think you are confused, there is a big difference between love and lust or attraction, when u love someone truly your lover becomes your priority and the ultimate goal of your life is to keep your love smiling always, but in the case of attraction the goal is to have some golden moments, so better decide what u have love or attraction same applies to ur bf.

• Philippines
28 Mar 12
i guess that may be the case if you haven't really getting over to them when you broke up..but the saying changes if you find someone new..LOL

• Malaysia
28 Mar 12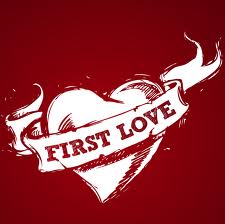 Yes first love sometime feel last longer and there is a longing of i miss those days even after so many years after breaking off, the one that was missed moments. Maybe those days were young , the mind is still fresh , naive , innocent and such , the hopes are high , but later older much mature, the mind has seasoned , hence forth other relationship will not be that vivid anymore.

• India
28 Mar 12
Hi! It's impossible to forget the first love if both loves each other truly. It's my personal life bio that I was in love with three girls one after one. But the truth was that all three girls were not love me from their heart. She only love me only by way of my personality etc. Now I am married with a loving girl who ever and ever love me from the core of her heart. and you know then I realize that only I was the person who did love truly and three girls were not. Now I am happy with my wife and don't even think about my past and about my Ex-girls. One thing I want to tell you that all of us want to be a true loving partner. If we got we are the happiest person in our whole life.