sites to earn money

United States
7 responses


• India
14 Apr 12
I am also interested and so sending you a friend request. Please accept it and send the names of those different sites so that I may join one of them as per my choice.


• Quezon, Philippines
21 May 12
I added you already as a friend. Please add back. I have one site that I think you will love and be addicted to. They will pay you and at the same time its fun. Please PM me once you added me as your friend.


• Australia
18 Apr 12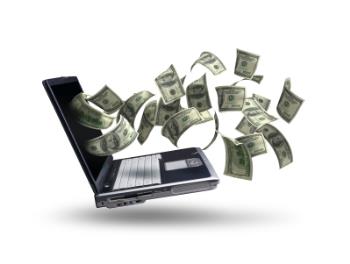 Hey! Like you, I am 17, but I'm in Australia, haha. I actually have a site that is very similar to mylot (but it has a joining in process), but you can get paid $0.1 per post and I usually earn $5 a day if I work on it. But yeah! The process is should be OK for you since you live in the US, so you'll have good english. :) So, yeah. Are you new to the making money online scene? It's pretty awesome to find someone your age.

• Japan
14 Apr 12
Hi Hockeytbl, Welcome to mylot

If you are skilled in data entry or freelance job you can try that out. It pays good too. Feel free to check my profile and visit my website

. You can also try Mturk,it pays you to complete task and you can do task as many as you can bast on qualification. Hope it helps:)


• United States
14 Apr 12
i belong to two great sites i have got paid a few times from them the one is swagbucks i got $5 from them 2 weeks ago and cashed out again for $10 and am getting ready to cash out again for $10 it a great site i also belong to superpoints you need a invite for that one i cashed out for a $25 gift card for home depot and a couple weeks later cashed out for $10 paypal. and am getting ready to cash out again if you want a invite message me and i can email you one all i need is your email and i can send it

• United States
14 Apr 12
If you can write pretty good reviews about songs, then check out my website on my profile and sign up through there. It will help to have a paypal account as they pay you via there. Please let me know if it helps. Every little bit helps and in no time if you work hard at it there you could be making up to $60 per week. I have alot of payment proof if you'd like to see it.