Is there a match fixing on the defeat of deccan chargers?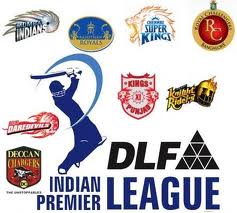 India
April 17, 2012 9:12am CST
This is the feel i got when the match ended, to see fielder missing catches and letting balls for four by Deccan. Even the last ball which could have been stopped, but gave a thought that it was let out to four purposely. Anyways it was a good chase by RR except for poor fielding, the match would have turned other way round!
6 responses

• India
22 Apr 12
Most probably I think there might be still match fixing in the matches. Somewhere I read that the match fixing are very high in the IPL. If there is match fixing I think they should not be allowed to play matches the players who fixes match. I think cricket should not have any match fixing.

• India
22 Apr 12
I feel the same. But this should be strictly banned and restricted. This spoils the beauty of match. And disappoints the audience who waste their time and cheer up and finally been fooled by this fixing!

• India
19 Apr 12
I don't think it was match fixing but just sloppy fielding by Deccan Chargers which caused them the match. I think there is still chance for Deccan Chargers if there start winning from now on but it has become a huge task to reach in top 4. RR has proved to be a good team in the tournament, I hope under Dravid captaincy RR win this series, let's see if they could do it ..

• India
19 Apr 12
You are right. Deccan Chargers were good, but they still have to work on the fielding side by which they lost many winning matches. RR is doing real good and lots of brighter end for them to capture the cup!

• India
19 Apr 12
Without any rhyme or reason, if people see some inexplicable miss fielding, they say match is fixed which is of course not. Pressure can make players to miss field, it can make world-class bowlers to go for four consecutive fours and it can make the best of players to play a worst shot in the history.

• India
19 Apr 12
You worded it well! Honestly true!! Game is unexpected which can make the best worst and worst to turn out a world class. Sometimes it goes unbelievable when a team performing all few overs very poorely and pulling them away from the winning end. I believe now it isn't a match fixing but due to the poor fielding and pressure!

• India
18 Apr 12
I don't think there is any kind of match fixing as it happens to the players that the day which does not go for them then they have fielding lapses and tend to loose confidence and then loose the game.In the game of Pune and Punjab I saw that Pune were bowling good and suddenly they start to miss catches and miss fields and over throughs all were happening.So it depends on the day and the team can handle pressure then everything will go well for them.

• India
19 Apr 12
Well said!! True it always depends on the team handling pressure and the presence of mind which can drive the team to the winning stage. I really expected Deccan to win, but sudden changes in the fielding, missing catches and miss fields is quite unbelievable. Pressure decides the winners and losers. Cheers!!

• India
18 Apr 12
no it was just a fact that ......there was a poor fielding......but there is no match fixing,.......or may be.....

• India
19 Apr 12
You are right, its just a poor fielding and pressure. Hope its not a match fixing.

• India
17 Apr 12
I dont think there is any thing like match fixing. I admit that there were lot of miss fielding in that match but it happens in cricket. they were under pressure on the fields and the outfield was really quick so the ball we bullet in to the fence. There may be some presence of due. I think the fielders who missed the balls during fielding are young players who dont have much experience in playing in front of such a large crowd. So there will be lot of pressures in the fielders. So such thinks happens and i think there is no need to doubt about the spirit of cricket.

• India
19 Apr 12
True! I was really shocked to see especially the last ball to easily left out for four, which could have turned the winning side other way. I understand it is not a match fixing, but rather a complete pressure on the opponent and new players who have less experience. Well worded! Spirit of cricket is never to be doubted!!Cheers!!!