Percing or tattoo?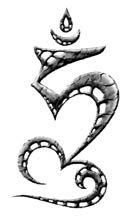 10 responses

• United States
27 Nov 06
both..I've had a few piercings and have 2 tats right now but plan to get many more come spring..I'd like to get some of my piercings redone too since a couple closed up on me but we'll see

• United States
1 Dec 06
i've never had my tongue done but considered it...I have my "neather" area done and had it done a second time but that one closed up on me....getting that done didnt really hurt it pinched for a second but thats it..I have a huge tolerance for pain though....

• United States
29 Nov 06
I love and have tattoos, 10 for now but planning to get many more. I only have 3 piercings but never wear the earrings anymore.

• United States
1 Dec 06
Yea I'm a huge tattoo fan too and just body art in general really...if its done right and its just 'something off the wall' I think body art is fantatic...ppl who just get stuff cause they want wht their friend has or something, you know, stuff that has no meaning to it...that annoys me I have to admit


• Romania
21 Nov 06
hm..maybe both.i consider them a way to express yourself but i wouldn't have more that one tatoo and maybe 2 piercing.