In your opinion, who are not appropiate in the manchester united squad

Indonesia
May 30, 2012 3:26am CST
manchester united need to improve, in the way of playing andthe quality of players. How are not qualifyed, have to change with new player.
4 responses

• Indonesia
29 Jul 12
Maybe for now Manchester United have done about the search for a replacement figure of Paul Scholes, because as we know he has a very big role in Manchester, if there had been a player like him might not have to worry MU. I think Tom Cleverly could replace the role of the aid by the currently best attacking midfielder Shinji Kagawa. Hopefully MU can talk more.

• India
12 Jun 12
Yes the team needs to improve. The team lost the cup to city in tactics and not in the quality of players. If United had vidic through out the season, Manchester United would have won the premiere league cup for sure. The only problem that United faced last season was playing against teams that put too much pressure like Bilbao and against teams that contained pretty physical midfielders. The team has to go forward. The current team plays more of a counter attacking style when they play against good sides. That should change. The team should start playing with more speed and possession not like Barcelona but more like Bilbao. The team which plays possession football has lesser chance to loose than that plays counter attacking football. I think Fergie knows that and is trying to change the team in that direction. With the current players fergie will play 4-1-3-1-1 diamond next season or will revert to the 4-4-1-1(they played with this last season but the 4-4-1-1 i am talking is the one that Fergie used in the famous treble winning 1998-99 season).

• India
9 Jul 12
Manutd does not buy stars. manutd produce stars. and selling to big clubs who demand big players like beckham,nistelrooy,ronaldo. in the last 5 years the club has spent about just 36 million to buy new players. whereas mancity have spent around 10 times more.manutd plays classy football.encouraging young players.players whose names u havent heard before and promising rising stars. manutd play deir own game. de play tactics.de chnge tactis. innovate on the pitch itself.the try to rerieve the ball anyhow. just sumtyms experience is wer de lack against experienced clubs and experienced clubs.bt this new team offers lots of promises.very talented sqaud. 2 more years and big clubs will hunt players from manutd again!

• Kota Kinabalu, Malaysia
19 Jun 12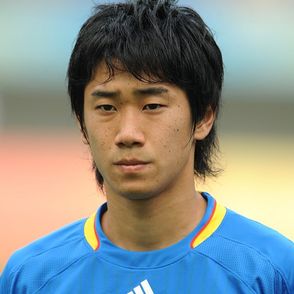 I feel that it is time for Manchester United to let the youngsters play more. Many of the regulars are aging and they should be phased out gradually. We may have to endure some torrid time come next season as we are on transitional. But change we must so that we can keep competing with the best in England as well as in the rest of the world. I am happy that we have got Shinji Kagawa. I am sure that he will do well for Manchester United.

• Bulgaria
13 Jun 12
i am from Bulgaria ... I like Berbatov but hi is not for the team .... I hope he transfer to another club and scorring goals :)