Euros: England scrape through for a 1-1 draw against France!!

India
June 11, 2012 1:05pm CST
England got a scrappy draw against France. Without Rooney, England handed a start to Alex Oxlade Chamberlain which was a brave move. But it was the French who were doing all the initial moves. Samir Nasir and Cabaye seemed to be in good form while Benzema was making a nuisance of himself. Almost against the run of play, England scored first through a free kick with Lescott heading home. France came up with the perfect response with Nasri scoring a fantastic equalizer from just outside the box. After that there was wave and wave of French attack and desperate defending by the English. Hart had a great game in the goal. Up front, for me Ashley Young had a real poor game with his passes and his off the ball running really poor!! England would be more happy with this point than the French. Cheers! Ram
6 responses

• Malaysia
11 Jun 12
French would taken the advantage of Rooney's absence to take the three point. Poor result from French. Benzeme not into game. France the pedigree of players to win the match but failed. I do not think they go far in this tournament. Kudos to Nasri as he brought hope for the french. England will be hoping to have Rooney back soon to boost their attack. Alex is fair in his play

• United States
12 Jun 12
You answered my question. I got to watch this match.I was wondering which was correct, did France play down to England's level? Or did England play up to France's Or are they just tied? So England sneaked out with a tie? Can they advance out of the group?


• United States
13 Jun 12
Al I wanted was for both host countries to win at least one match.


• Greece
15 Jun 12
Well if Milner would have scored we would probably watch France collapse since I don't think they'd have been able to recover from a 2-0. France had the possession of the ball most of the time but since England got the result they wanted tried to get the point by defending. Pretty weird for England to see this kind of game but I guess in premiere matches results goes first and performance goes second. Both teams got their point so now they should try to win the underdogs of the Group Sweden and Ukraine.

• India
12 Jun 12
England did not struggle at any point. Everybody expects this strategy under roy hodgson. The so called great French side could not beat the England defense at any point except that of the nasri goal(a long range one because they could not come anywhere near the penalty box). Like what French keeper Hugo Loris said before the match England are the best team when it comes to set pieces. They proved it tonight. Showed how good their defense is and it seems like the French were struggling as they didnt know what to do with the possession other than those long range ones. Mind you, England had far better chances inside the penalty box than France.


• Kota Kinabalu, Malaysia
13 Jun 12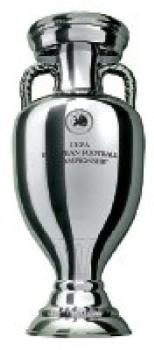 I feel that England did pretty well in defense and their attack could have been better. Young did not have a good game - he should have been replaced by Walcott earlier. Oxlade-Chamberlain did well enough to deserve another start in the second match. Over all I would say that it was a disciplined performance by England. I would not say that England is the team happier with the draw than the French as England did have the chance to win the match. France might have more possession but that did not mean anything in the end. I feel that England will be getting better and better as the tournament progresses. It is a balanced English team. England has the potential to go far, very far.