rascist in sport

Nigeria
4 responses

• Greece
15 Jun 12
I don't it's just a sport issue, since the world is an uprising economic crisis people sometimes turn their blame to the weakest in a country like immigrants so that results to racism that can be seen even to sports. As soon as FIFA and UEFA want to protect their product they should avoid and give punishes whenever need in such occasions.

• Kota Kinabalu, Malaysia
21 Jun 12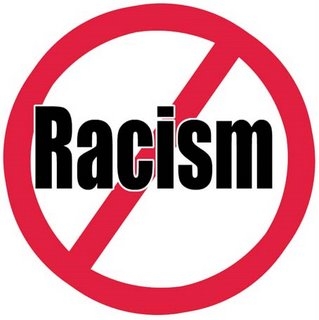 If I am a football team owner, knowing that there are always some racist idiots come to watch my team play, and that I will have to pay a penalty for their behavior, I will declare that my team is a team 'without' fans. I will tell the world that my team plays the best football we can and we will always try to control the game but we can never be able to control the behavior of those so-called fans. I don't see the logic to fine the clubs. What can the club do to control those racist idiots? To ban them into the stadium is okay but you have to know their identity first. What about if he's a newbie idiot? My suggestion to curb that problem is to fine them for 1 million US dollars or jail them for 10 years with hard labor. If the society doesn't take this racist thingy seriously enough to enable those heavy penalties, there is no way this thing will go away.

• India
15 Jun 12
It is really a bad thing for the game. I am surprised that even after so many years of UEFA and FIFA effort racism rules the game so much in Europe. I think this is unacceptable and needs to be dealt with iron hands. Such fans need to be banned from stadiums. Cheers! Ram

• Singapore
14 Jun 12
Racism is not a new phenomenon and has been going on since man walked on earth. As for it infiltrating into soccer, I blame in on the organisation like FIFA and UEFA. Beside the "Kick It Out" campaign, they have not done much. Instead of punishing clubs heavily when the fans misbehave, they are letting them off with just a slap on the wrist. If they are sincere in kicking it out, dock them points and make them play behind close door for say 10 games. Repeated offenders will be relegated. And if it fails to stop it, suspend the club for a season. No soccer, no game, nothing.