Euros: England, France make it to quarters from Group D in contrasting styles!!

India
June 20, 2012 2:01am CST
England and France took their places in the quarters of the Euros in contrasting styles. England topped the group with a hard fought 1-0 win over Ukraine. Rooney marked his return to the team with the winning goal though it was setup thanks to three lucky deflections of Ukraine players. On the other hand France lost 0-2 to the Swedish team inspired by Ibrahamovic who probably has now scored the goal of the tournament with a fantastic side volley from the edge of the penalty box. Now England are up against Italy while France will take on Spain in the quarters. Cheers! Ram
7 responses

• United States
21 Jun 12
Can England can get lucky and score first and hold on to beat Italy? Maybe? can France , playing the way they are now, beat Spain? Hell No! Spain is magical and they play All out All 90+ minutes. France has no chance. Am I correct? How am I doing teacher?

• India
21 Jun 12
Yes, you got it right that Spain are the favorites against French. But there is one problem with this Spanish side and that is it is missing it's apex striker. So it's goal scoring in this tournament has been lackluster. This is one are France could really benefit from if they themselves can score a goal. As far as England is concerned, they would be hoping that Rooney can be in much better form than the last match!! Cheers! Ram

• United States
21 Jun 12
Rooney wasn't his stellar self? Was he just rusty?


• Singapore
20 Jun 12
Watching England now is now watching Greece in 2004 and Chelsea in the just concluded Champions League. Defend with all their lives. Pretty boring to watch. Imagine Spain vs England. One side just pass and pass while the other park 10 men in their penalty area. A good solution to those who have problems sleeping.

• Kota Kinabalu, Malaysia
21 Jun 12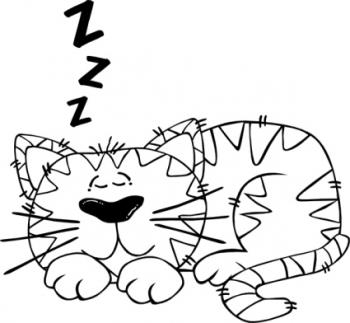 I have the same feeling. If the Spain vs England semi final is a reality, we may very likely see a repeat of the match between Barcelona and Chelsea in UCL. Spain is very strong but I hope England will play more offensively. England could play aggressively as can be seen from their match against Sweden. So England can play differently according to the needs.

• India
20 Jun 12
Finally England and France are moved on to the knock out matches from Group D

. The winning goal of England was scored by Wayne Rooney and he mad a mark in Euro 2012 in his first match itself. In the second match Sweden played really well, but they are not qualified for the next round. May be due to the better luck of France there

.


• Indonesia
20 Jun 12
Well..it seems this euro 2012 will have an ideal semi final..Meaning all the favorite will go through to big four. team like Spain, Portugal,Germany and Italy or England could be in the big four.. England has special touch and improvement under roy hodgson as a coach. he did good job to unit all the players and this seems first time for England.. Gerard is also showing good leadership with really hardworking and has incredible pass which proven his ability as England Captain. with Rooney back to the game..seems they have more confident level... Blanc, on the other side seems has difficulty to manage his player, some says France too relax and wanted to reserve their player since they expect England not win against Ukraine.. but this situation is really not good for France, against Spain they will haveless chance to win... Nice topics..keep it up..

•
20 Jun 12
I really think that england have a chance against the italians. i'm a little more uncertain about france's chances against the spanish. spain haven't been playing at their best but they will certainly have something special lined up for france.

• Kota Kinabalu, Malaysia
20 Jun 12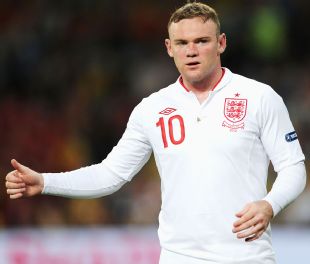 England was lucky with the win over Ukraine as the match should have been a drawn match. But England's qualification to the quarter-finals was never in doubt especially after Sweden had scored their first goal against France. Rooney was not at his element last night. It could have been due to his lack of action for the past 2 weeks. But whenever he had the ball, he was still the menace that could do great damages. By playing Italy in the next match instead of Spain, England has a better chance now to qualify for the semis.

• Romania
20 Jun 12
I am very glad that both teams have qualified. Though I did not see France's match against Sweden, I was very disappointed in France. I was expecting more of this team. But I guess that they have no chance against Spain. What do you think? And what about Italy and England? I really hope that England wins. Though, I must say that none of these three teams impressed me during the group stage...