a good shampoo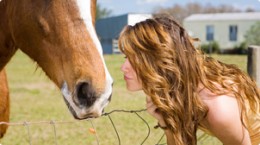 South Korea
July 3, 2012 8:26pm CST
hello my friends,im suffering from hair loss and thinning hair...i tried many shampoo that good for hair, but i the more i shampoo my hair the more my hair falls until one of my friend share a story about the horse shampoo...she told me that she is already starting using the shampoo for her hair and the results is very good..so i tried using it..now i think my hair is getting healthy..how about you my friend what kind of shampoo do you used? pls.share
4 responses

• Australia
25 Jul 12
Hi there. I have heard of this shampoo a long time ago. My sister used to use it and her hair was really healthy and became stronger. I am actually thinking of doing something about my thinning hair as well. I might give this a go. My first thought was to use coconut oil as my condi- tioner; that is after shampooing my hair. Coconut oil is a very well known hair conditioner. It also makes hair healthier and stronger.

• South Korea
29 Jul 12
hi.alicia yes, i do believe also that coconut oil is very good but,its very difficult for me to find it here..thanks for sharing

• Philippines
4 Jul 12
I do not want to endorse any hair products. Anyway, I am a conditioner user, well, most of the time, I use conditioner. Seldom, shampoo, if ever I would use a shampoo. I would mix it with water to lessen concentration that can be a reason for hair loss. and I believe I do not experience hair problems. You can also try that. Have a nice day.

• Philippines
4 Jul 12
i don't shampoo my hair daily. i shampoo my hair once a week but i apply hair conditioner everyday

.

• Philippines
4 Jul 12
I don't have any hair problems so I usually try different brands of shampoo. In buying shampoos, I usually choose according to its fragrance. I want my hair to have a lasting fragrance.