Star Wars all episodes

Philippines
November 21, 2006 3:12pm CST
This is by far one of the most beautiful sci-fi movies that I have watched. I can still remember that Return of the Jedi was the very first movie that I watched in a theater and I really loved it until now. The prequel was great also as it managed to tell the story of how the Empire came to power and how the Jedi order was destroyed by the Sith. The fighting scenes were good and varied from fighter ships to swordmen and soldiers battling it out for the control of the galaxy. This is really an amazing film to watch.
11 responses

• United States
2 Feb 07
I saw the original Star Wars, A New Hope, in the theater. I loved it and each one afterwards. Yes some are more my favorite then others but over all this is a great series. It was well thought out, well written and well acted. They did a great job with casting the characters and it's one I will pop into the DVD player at any given time to watch one of them.


• France
24 Nov 06
I love these films. They have a very good story, which permit to watch them as an independant film, great war with great battles, a good love story and R2-D2 !!!


• Greece
24 Nov 06

I think all episodes are great to see. The first one really changed the history of cinema, concerning to effects.

•
23 Nov 06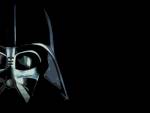 yeh i loved these films they are by far the best si fi movies of all time and he just made the series better by adding on the three prequals dont you think:) i remeber watching the star wars return of the jedi in the cinema also vagly as i was very young and my dad dragged me along lol but since then i have seen all theold ones in the cinema when they ran reruns of them. I have only seen the new ones on DVD though i couldnt be assed having to wait in line to see them in he cinema:)

• United States
23 Nov 06
I love these films. I think watching them in the order of the release is the best way to go if you are looking to understand every aspect.