What is the best computer there is?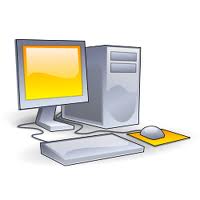 Philippines
July 23, 2012 3:26am CST
I am currently using a desktop Intel Core I3-2100 computer. 3.10Ghz with 4gb ram, 64 bit operating system with Windows 7. I had this computer resembled for the best running condition. Is there anything I need to upgrade to make it the fastest? I also have an asus laptop and it is way soooo slow. I wouldn't recommend the brand to anyone. Does anybody here knows how I can speed up my laptop as well? I am not a very techy person, just computer literate. I am not aware of upgrades I need to do on my computer and laptop. Any suggestions?
3 responses

• Canada
23 Jul 12
There are two major companies manufacturing processors. They are Intel (latest model - I-Core 7) and AMD (latest model - Phenom II). They are on almost all of the latest computer brands today. Most of us do not need a very powerful computer like these. What you have should be okay for a regular user. When I say regular, that means you use your computer for word processing, excel spreadsheets, e-mails, web browsing. Power users are the ones who play online games and develop applications. The cheapest way to speed up you computer is to upgrade your RAM/Memory. You just have to be careful, you need to ensure that your computer adn Windows software can accomodate additional RAM. Just a note, even if you have the latest computer, it will eventually slow down in time due to one or more of the following: 1. low disk space 2. computer virus/worm/trojans 3. defragmented hard disk 4. corrupt registry 5. Lots of programs loaded during boot 6. Anti-virus - Checks all files before using it 7. Corrupt/Small Page File 8. Running a Spyware program Most web sites would recommend you to visit only good sites to avoid worms and viruses and install only programs that are legit. From time to time, defragment your hard disk to speed up read and write access to it. I hope this helps.




• India
23 Jul 12
Upgrade your ram so that you can get even more speed for your laptop. Don't put so much of contents in operating system drive(C drive) and in desktop because it will decrease your system speed. Whenever you find time make defragmentation that will helpful to you slightly.Each motherboard had different functionality. Comparing asus with intel, Intel always performs the best. So for your desktop if you need more speed you can buy additional ram. The maximum capactiy of ram for your desktop is 8 GB.