Effective communication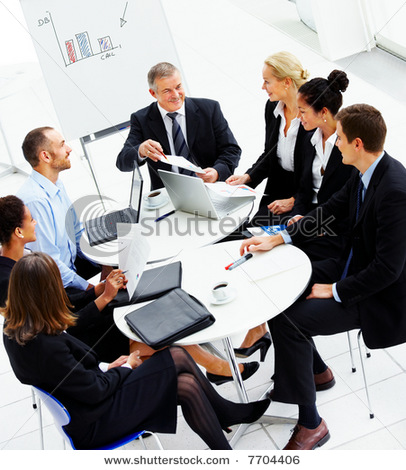 Malaysia
July 23, 2012 7:15am CST
When we work together with others we should try to listen well to express ideas properly. If we do not do this there is the possibility of error. When you say something saying it carefully telling it clearly ,using correct language and talking to the necessary people are important. If a teacher or a priest explains something you must listen carefully, otherwise you won't be able to understand it as well you will forget it soon. You are liable to misinterpret what they tell. Therefore when you are listening to something ,carefully listen to what is told without thinking of anything else. Ask questions for clarification whenever necessary.
6 responses

•
1 Aug 12
Effective communication is a two way process. The listener should observe and comprehend as much information as he can from the speaker. After which there should be interaction, by which one clarifies a certain gray area. In a workplace and though, there are a lot of obstacles or factors affecting effective communication. One to understand the dynamics of the job to fully grasp the concept.

• India
26 Jul 12
Hello Vasu You have rightly pointed out the importance of being a good listener for effective communication. It is equally important that the speaker presents his views in an attractive manner so that persons listen to him attentively. Attractive presentation coupled with attentive listener can only ensure an effective communication. Passive listener or bad speaker -both spoils ground for an qualitative and purposeful communication.

• Jakarta, Indonesia
23 Jul 12
Yes, I agree with you. Communication will be effective if we can act as a communicator, as well as a communicant. Communicators must convey a clear message, and the communicant should understand about the message. Sometimes I think, why we have two ears and one mouth? And, why is own mouth and ears facing forward?

• Philippines
25 Jul 12
Listening is one of the best requirement in work. Having a good communiation skills will definitely resuts in a good working environment. This will help you also to lead people and listen to you. Let them speak of themselves without any interruptions to get what they really need to say to you. This is one thing I learned from what I did last week as one of the essential role of a good supervisor, having a good communication skill.

• India
24 Jul 12
Learning & Communication plays an important role in our life, to have an effective communication we must be a good listener, observer and performer. First of all we must listen what other person tells and observe the important points from their speech to give progress. We may have some doubts, but we must wait for some time until the speech is finished and clarify our doubts after it. While listening classes we must listen our teacher and observe what s/he teaches to us. If we listen the class and observe the lesson well, we will understand it properly. We must learn the lesson at the same day of teaching which will help us to understand the concept very well. If we have any doubts with our lessons, we can ask it to our teacher after finishing his/her lessons and clarify our doubts. If we ask our doubts in between the communication we may misunderstand the lesson and ideas, so we must listen and observe the conversation and ask our doubts after finishing it. This kind of process is the best way for effective learning and communication.

• United States
24 Jul 12
Yes and yes and yes. I am really into active listening as an art form. I learned this the hard way. I always seemed to attract people who would listen to someone talk and then put their own spin on it. In effect they would hear only what they wanted to hear. When my words entered their brain, somehow their meaning became distorted. These people are complete nonsensical morons. Period. Just idiots. They operate on the belief that they know what is best. Often they are people we would not even wish to be, let alone get advice from. However, that is the way things go. People who nose into your life, who are not of your choosing, or your group, are parasites. Whenever people enter your life that you do not want, they will ruin your life and do so via their viewpoint of caring. What they see as abuse, is actually saving you. What you feel is abusive, they see as 'good for you'. These morons should have their thought processes outlawed. I can't tell you how Stupid listeners have ruined my life by caring for me. Really. Good people will hear you say "I like chocolate" and to them, you actually said "I like Chocolate." However, the moronic listeners, the trouble makers may hear this "I am only saying I like Chocolate because I really like vanilla, but I don't want to let that on." Seriously. Non logical listeners are the worse people out there. they ruin so much. Think I'll make a topic about this, LOL This website, www.learninguide.com has a section on active listening skills.