What dog would be best for me?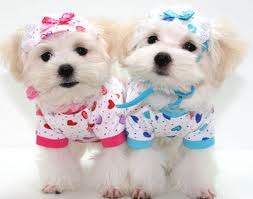 Philippines
July 23, 2012 5:35pm CST
I am a cat person and I really am scared of getting bitten by a dog. I heard so many good things about dogs though that they are "Man's Best Friend" We used to have a dog when I was a little girl. We named him carpet. I don't know if he has a breed but he was all furry like you know that dog in the show "Benji"? I wan't a dog that won't fight with my cat. I want a friendly dog that doesn't grow so big and I like a furry one too like our dog before. I would really like to start with a puppy. Do you have any suggestions on what dog I should get?
4 responses

• Romania
24 Jul 12
First, you have to be sure you have the time to take care for a furry dog. Long haired dogs are not easy to keep. You have to be prepared to spend at least an hour a day for daily grooming. I hate when I see people get fluffy dogs and, instead keeping them white and tidy they give them an ugly haircut. I hope you won't fall into this category of dog owners. Then, you must think a dog need to go outside for at least one hour a day. You will have to take her for a walk even if it rains or it snows outside. I am sure you've already considered the expenses (vaccines, grooming, food, supplements, monthly anti-fleas treatment, medicine and stuff). I assure you there are some expenses when you want a dog to be properly raised. If you know all this and you still want a dog, I suggest you to go to a local shelter to find a puppy who needs a home. If you only want a purebred dog, you could try to find the right dog for you using a dog breed selector like this one: http://www1.dogbreedinfo.com/search.htm


• Canada
24 Jul 12
Hi, I will tell you a bit about my dogs. My family dog is a maltese-poodle or malti-poo, he has wavy hair yes hair he doesnt shed he just grows and grows his hair he can get very fuzzy. He is a very sweet dog likes cuddling but is quite independent, we believe he was picked up from an abusive home so he doesnt like to be picked up and we respect that though he love being pet and you just have to let him come to you. despite the possible bad experiences he has a wonderful temperment -- he bit a person only once me when i was 13 and he saw me crying and felt bad. he hasnt done it to anyone since and i am 21. worst hell do is bare his teeth but wont even try a bite. so this makes me think maybe a malti poo is a good fit for you. many people ask us what is our dog, he is quite cute. he grew to about 22 pounds but most malti poos are 10 to 15 pounds also depends on male or female. Now, i have a maltese-havanese-poodle a female. she is a puppy, is sweet as can be. shes 7 months now and is about 7-8 pounds she probably wont get any bigger. she looks sturdier than she sounds! she also has hair so doesnt shed and her havanese heritage gave her black hair with some silver growing in as she ages quite pretty. she is well tempered, always wagging her tail and happy but sometimes too happy when i come home shell try to bite my face while wagging her tail though this is her strange way of showing affection, she does not bare her teeth or growl so this is just a behaviour im trying to tell her is bad. the has never hurt me or anyone else and she plays well with other dogs at the dog park. she trys to chase all the big dogs and get in there with all of them. a female may be better to not fight with your cat, but i would go visit the puppy see what kind of personality they have.

• Philippines
24 Jul 12
Hi, p3halliwel2005. Well, I can tell you that Golden Retrievers are one of the most friendly dogs one can have. They're even gentle with little children. However, you don't want a big dog and I would suggest a Pug but you want a furry one LOL. Mostly, small dogs tend to bite to play around and if you get freaked out easily then you'd think they're attacking you when they aren't. I guess you can opt for a Shih Tzu or a Terrier, if you get them as a puppy they'll be considering you like their mom and if you're hands on in the way you raise them, you'll get the hang of it and your fears will go away.