How we make the world a better place.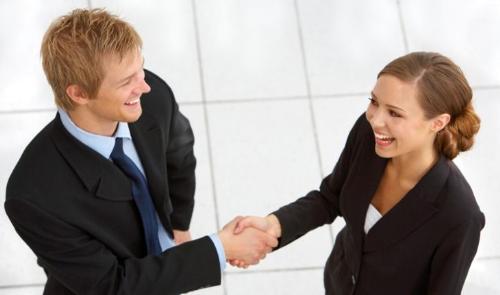 Malaysia
July 26, 2012 7:02am CST
Today most people are forced to lead a life loaded with duties and responsibilities. While keeping a machine like lifestyle it is also our duty to promote peace and harmony among the people to make the world a better place to live inn. A better world is built on the pillars of good societies. Good families are the corner stones which bring society together. A healthy relationship must be maintained among the community , irrespective of caste , religion or the financial and social status of people. If good relationships are maintained , the world we live in would be a better place over -flowing with love ,affection ,peace,and harmony. Let's get together and make this world a better place.
8 responses

• Costa Rica
26 Jul 12
This are beautiful thoughts indeed, the world, would be a better place to live in if we all can understand each other, and despite our diferences, treat each other with love and respect. Family, is the corner stone of every society, that´s for sure.

• Malaysia
26 Jul 12
Hi friend, Yes I agree with you. We must treat each other with love and respect. We have to understand others feelings and respond to them with care. Good families indeed bring society together. Good relationships are essential to keep the world a better place to live in. We shouldn't be selfish with our own duties and responsibilities. It is also our duty to promote love and peace among the people.


• Mexico
28 Jul 12
Hi vasu: I can't agree more with your vision on this subject. Families are the centre of societies. A person that grows up on a love environment, when his/her parents are responsible and teach this person the right values, what's good and what's wrong and they communicate each other, help each other and are good with the people around them they will definitely be good citizens. ALVARO

• India
26 Jul 12
You are absolutely right.Making our relationships fragrant with love is essential.But we can love others only if and when we reform ourselves.Remember what Vivekananda had said.Reform yourself and then you can rest assured that the number of scoundrels is lessened by one.If I reform myself and give up all our bad habits and tendencies,we become selfless and loving others.And once this happens,you become far better and your relationships get much sweeter.The motto is,better yourself and you will make the world a better place to live in.We can't reform others.We can reform ourselves only.There is a saying in Sanskrit.It says,you don't need to cover the whole earth in order to avoid getting hurt by thorns.All you need is wear shoes in your legs.That's it.

• Philippines
26 Jul 12
By doing a good deed everyday. If we at least try to do something good then hopefully the person we did the good deed can also do the same thing to another person and so on. The world could be a better place to live in.

• Philippines
29 Jul 12
Your ideas are really the ideal thing we must do but it has been a given fact that in our society conflict is avoidable.However the extent of making this world a better place start within yourself. You still need to practice those attitude needed to be able to become a model of the other person in your community.Your absolutely true that families are also important.So we should strengthened the family ties and good morale of the people.


• Mauritius
26 Jul 12
Everyone does not think so. That is why we are not living in harmony. People have become possessive and greedy. They live in material world and give no value to relationship, society, love, peace and harmony. AS I live in a multi-racial country I cannot expect peace and harmony. Each religion has its own culture and belief which make the difference and create distance among these people. Hope we can give human values to all the people of our country.