Emotions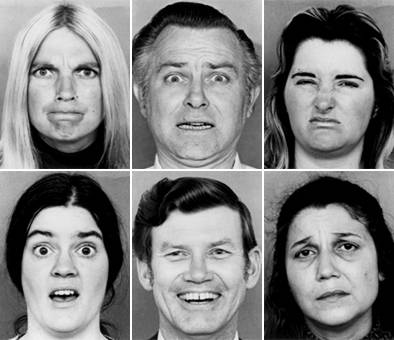 Malaysia
July 26, 2012 7:34am CST
Emotions cover a wide range of feelings from happiness and sadness to jealousy to hatred. Feelings are could be powerful , spontaneous or sometimes unforgettable. Of all the species , we humans seem the most emotional. More often than any other creature, we express fear, anger,sadness,joy and love. No one needs to tell you that emotions add color to your life. At pleasant,peaceful times they can uplift your life,in times of stress they can disrupt your life. Do facial expressions also mean something different in different cultures ?
5 responses

• Philippines
26 Jul 12
In different parts of the world, different people convey their emotions in different ways. Some people mean and express feelings in different ways and can mean a lot different to other people. That's why there are cultural barriers.




• Malaysia
26 Jul 12
Hi friend, The meaning of gestures too varies from culture to culture. Sometime ago, the psychologist, Otto Klineberg(1938) observed that in Chinese literature, people clapped their hands to express worry , laughed to express anger. Similarly, the "thumbs up" and "A-OK" signs of north american culture would be interpreted as insults in certain other culture. To find out weather facial expressions also mean something different in different cultures, two investigative teams-led by psychologists showed photographs of different facial expressions to people in different countries and asked them to guess the emotion.It turns out that a smile is a smile the world over.

• India
31 Jul 12
Hi, You are right, but just like human beings even most of the living things also express their different feelings towards wherever they are relates. There are so many examples and photos already forwarded and circulated expressing the feelings of animals upon love, hatred, anger etc. I don't know whether you noticed certain picutres of some birds which save their child birds from the attack of a snake, a money reacts to a dog which is following the baby monky and many more. I think human beings express their feelings as it is and added more artificial feelings also, if needed and certain times they even hide it circumstantially, but animals and other living things never try to control the feeling and express straight way, as we are smart enough to anything, but others are so pure in its behaviour.


• United States
27 Jul 12
I actually read in a Psychology class that facial expressions are pretty universal. They had pictures of people from everywhere expressing certain emotions and it was funny how much alike they were. I think that people handle emotions and such very differently but their initial facial reactions are the same.

• Jakarta, Indonesia
26 Jul 12
I think there are cultural influences in the vent emotions, which is reflected in facial expressions and speech. Culture which upholds the moral character, likely will not hurt the feelings of others, even angry. This is different from a culture that upholds freedom. Looks more free in expressing their emotions.

• Mexico
28 Jul 12
Hi vasu: Actually I think that the answer is yes. Sometimes for some cultures being very effusive could be considered as disrespectful. Same happens in very strict cultures when someone that might be consider as a funny person might be considered in this other place as someone insulting. And in these situations our face expressions could be translated interpreted in different ways depending on the people values. ALVARO