Fish Oil Supplements may not be as good as touted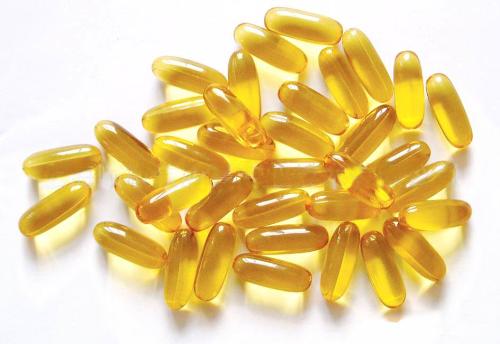 United States
July 30, 2012 10:14am CST
While omega-3 oils may be good if gotten from food, supplements may be of limited or no value and may have side effects. Some studies have shown that taking supplements does not have any beneficial effects for people suffering with dementia and that they do not help people with diabetes prevent heart attacks and strokes. Experts do say that eating fish is still a good idea. There may also be some side effects to taking the supplements such as digestive problems and gas. There can be more severe side effects in some people who are on some medications and have some health issues.
5 responses

• Philippines
31 Jul 12
Looks like this is a major turn of events. For a while I saw fish oil as a very promising one and now it looks like this has no health benefits at all. Oh well, I do not know how this will be taken by those who ventured into this business and is selling this fish oil supplements.

• Indonesia
2 Aug 12
Omega-3 is good for skin. fatty acid contains in omega-3 can protect against sun damage can help repai it. DHA in omega-3 keeps the brain funtioning properly, so its good for children to have fish or fish oil suplement everyday. Some side effect might be cause by fish oil suplement: it can cause bad breath, high dosses could interfere with the optimal functioning of natural killer cells, white blood cells, or other cells in imune system.



• United States
30 Jul 12
Like all supplements...non are created equal. My doctor put me on fish oil but he also told me which one to take as some are not equal to the amount stated on the bottle or you have to take a large amount of caps per day to reach the amount stated.. To get the right amount our bodies need I would have to take 12 to 24 caps a day of one brand. I am now taking 9 per day and it has made a difference in my skin and my arthritis. It has also helped with my high blood pressure. I no longer have to take meds for high blood pressure. I have never had any side effects from my supplements. I guess some medications don't do well when mixed with any supplement. Ask your doctor before trying any herb or supplement. Some foods will reduce the value of your meds as well. Or cause some side effects.