Are you a volunteer?

United States
9 responses

• India
22 Nov 06
I am not a full time voluteer and I do not get paid for the work rendered. There are hundreds of people around me who spare a few hours in a week to do some social work for schools, groups which need help. Today, I visited the school and passed on gift items to be given away as prizes for their sports contests. I get great pleasure in giving away things to needy people rather than stacking it up in my attic. I have been lecturing the personality development at various schools in the city for the past 20 years.



• United States
23 Nov 06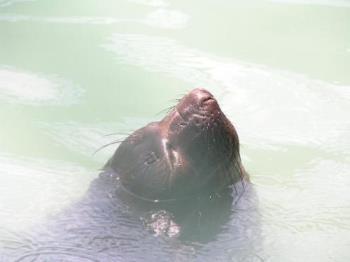 I volunteer with a few different organizations. Most frequently (once a week for at least 4 hours), I volunteer with a marine mammal rehabilitation center. I help wash dishes, prepare fish, clean pens, and restrain elephant seals and sea lions for various treatments. It's a lot of fun despite all the cleaning and smells involved. Below is a photo of a rescued elephant seal who was later released.

• United States
9 Dec 06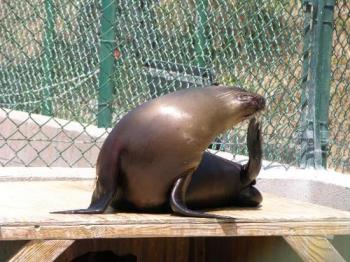 It's a lot of fun. I plan on skipping the family functions this Christmas Eve and volunteering instead.:) I missed last week because I was sick, so I'd even go Christmas if I could be allowed to miss that too! But my family would have a cow if they didn't see me there.

• United States
2 Dec 06
I've volunteered a number of places, including a hospital ER, homeless shelter, film festival, and currently another hospital and a food=rescue organization. It feels good to do, and you can potentially meet new friends and even people who can help you in your career. It's amazing how giving can also help you receive.



• India
25 Apr 07
yes when we volunter only we can show ourself better than others and can help others and express ourself in a great way

• United States
25 Nov 06
I help my mom alot, but i would love to volunteer around the holidays or something