The first match of Real Madrid

Indonesia
August 17, 2012 1:40am CST
at the time of Indonesia early Monday, Madrid will play its first league party against Valencia. In the last few seasons Real Madrid beat Valencia always easy, and I think Real Madrid will be back memanangkan match against Valencia. How do you think the chances of the game?
3 responses

• Indonesia
24 Mar 13
Sorry, my comment on discussion that long time. I think the real madrid to valencia always showing matches attractive, where most people more backing real madrid won the game but in fact sometimes valencia can shock. But seems a madid more has immense opportunities for the game.

• Malaysia
17 Aug 12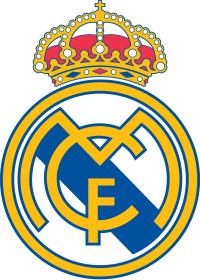 When Real Madrid is playing, especially when it is in La Liga, everyone will expect them to win, regardless of who their opponent is, ok, except Barcelona. With no disrespect to Valencia, Real Madrid and Barcelona are in a superior league of their own, the realistic target for other teams including Valencia to aim for in this new season is to finish as the third best team in the League. It will be a very good achievement if any team can get some points out of their matches against these two super teams.