my mom's birthday...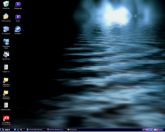 Philippines
November 21, 2006 9:48pm CST
I am not aware of my mom's birthday..i know that it is fall on November 20 something but i dont know the exact date. A few months back, I borrowed her atm and stored the PIN 112556 in my cellfon and she said the pin number represents her birthdate. Last week, she asked me a favor to lend some money to my friend and she promise to pay it on November 25. Yesterday, a friend of mine from manila called me that she will send me money tru my mom's atm card (which i didnt used for almost 6 months now) for her father. Today ( 3 days b4 Nov.25), I need to withdraw that money and i have to trace again the PIN on my celfon. The number i saw is a blast to my mind..its my mom's birthday! So as you can see, maybe its a coincidence or its GOD'S way to remind me of my mom's birthday and maybe HE reminds me to do something to make my mom happy in that day. Now, i wonder what present should I bring for her???? Can u suggest????
3 responses

• India
22 Nov 06
DONT GIVE ANY GIFTS TO HER JUST GIVE YOUR ONE DAY FOR HER SO THAT SHE CAN BE HAPPY WITH U ON THAT DAY


• India
25 Nov 06
A very Happy birthday to your mom from me. Just make sure you give her a good time and tell her how much you love her...