one fairyland in China-Taohuayuan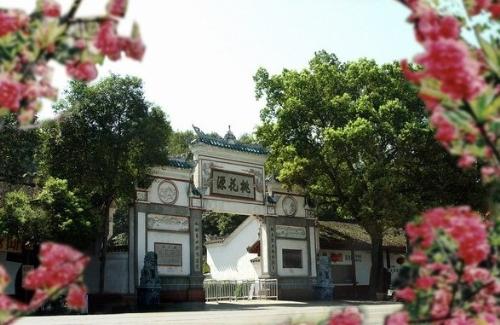 China
August 30, 2012 9:14pm CST
There once exist a story , long time ago, a group of people live in one Arcadia , there is no war ,no enemy, everyone live a happy life there ,people lived on fishing , children played games and old people enjoy there life serene . Many years later, the place is found by a lucky people who lost his way. and now, it become a scenic spot , attracted many people to visit from all over the word.
3 responses

• China
31 Aug 12
Hi Daisyykm, is it really with people who live there without any war ,enemy ? Have you visit there and take the pictures?

• China
31 Aug 12
Hi Melody, this story is written by idyllist YuanmingTao , we Chinese mainly know it from our middle school textbook , no one knows whether it is true or not, but now it become a scenic spot and have peach blossom festival every spring when peach blossom opened. I visited there the summer when i graduated from high school , that picture is the gate of Taohuayuan , it is taken by other people.

• China
2 Sep 12
Yes,in paradise everyone lead a happy and carefree life.But on this earthly world,you can never found such a place.


• China
31 Aug 12
Yes , it is really nice. this story is written by one ancient writer ,and many learn from our teaching material .maybe you can visit there when you come to China, i can be your guide. i remember that the square bamboo looks round , but when you touch it ,you can feel that it is really square , is it interesting ?