Do you believe stemcell is the cure for cancer and other diseases?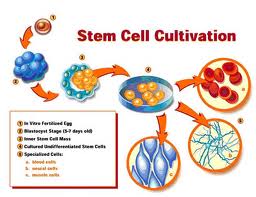 Philippines
September 9, 2012 8:28am CST
I have not yet try. I read and watch a news recently about it. Only those people who are rich could avail it. it is very expensive but they say it is effective. The cost of lengthening life expectancy is very expensive. If only the price is low everyone could try it so they could live longer and healthy. The report from the news say that it could even make a person feel and look young again. Those with a lingering illnesses could try it. A much needed research carried a lot of test and investigation. How about you guys, if you have the money, would you try to have a stem cell procedure taken?
8 responses

• Philippines
11 Sep 12
there is a possibility but i do not end my hope there. besides, stem cell there is also other alternatives like taking herbal medicines or natural medicinal sources which is effective and less expensive. with the high cost of the stem cell, only few benefits. the poor could not afford it and much with food scarcity they would prioritize first to quench their hunger and thirst.

• United States
9 Sep 12
It doesn't have to be expensive. One day, when mankind has risen above this materialistic measure of worth, we will all be able to get free healthcare. I believe that there are many different cures for cancer, but alas, good health is not good for the economy, is it? I would do it, but I don't really think I have any need for it. I think that my ailments can be helped with other treatments. I hate the fact that so many are against stem-cell research, since they equate it with abortion. I heard they can use the stem-cells from the umbilical cord when babies are born. I think it would be awesome if they started saving those and using them for research and treatment.

• Philippines
9 Sep 12
yes, I also hope about it. The stem cell should not be a privilege but everyone should have access to it. At this time this new breakthrough in health research is very discriminatory. Only the rich are capable and they could enjoy a good health. I also read that they get it from bone marrow cells of the own patient, from other people or from embryo. This only a small amount of blood and the stem cells multiply as a defense against those bad cells. I agree maybe in the future the cost would be more cheaper when many laboratory or health technology gain the knowledge they could offer t at a reasonable price.

• Pamplona, Spain
26 Feb 13
Hello fantastic, If it could replace chemotherapy for once and for all then I would say yes it could be the cure for cancer and other deadly illnesses that are around. Was thinking of the neurological ones where it seems that stem cells could help enormously well at least I hope it would. Have just seen a very sick child on the television I would hope that he could get some kind of treatment like that as nothing is helping him much at all. He does not smile very much and I don´t blame him nothing much to smile about when you have such a terrible illness.xxx




• Philippines
10 Sep 12
If it is true, then it would surely benefit humankind. But I think stem cell was still to be proven in the medicine. Until thorough studies have been conducted which yielded a positive result, stem cell will be tagged as an "alternative medicine". I just hope that this is true and hope that its price would be available to all and not only for the rich.

• Bulgaria
9 Sep 12
I do not know many people die of cancer this disease and it's very unfortunate. I still think that the most important thing is not to give up to have more positive thoughts do not leave in the hands of this evil disease, just be happy and not gray. it's nice that there is a remedy but I tried it was proven that this cancer stop bothering you and disappears. first be sure of that. If you think that's true experience enjoyable. earn money have a little optimism and strength will go to people who will support you. Success!

• Philippines
9 Sep 12
yes, many people die of it since cancer cells is already part of our body. they tend to trigger a benign or malignant growth when it becomes aggressive. so we need an ultimate cure and this stem cell therapy is the well known cure as the moment. while other people think otherwise that there are other possible cure cheaper than stem cells. yes, having positive thoughts attract more good energy and it is nice to think positive as it attract good energy. this also essential to influence our behavior and so when the body feel good. all the disease of the mind and the body, hopefully gone. Have a nice day!

• Newton, North Carolina
17 Nov 15
I fully support stem cell research and treatment. There is this thing called 'telomeres'. It hangs on the end of our chromosomes, much like a tip on our shoelaces. It protects the chromosomes from fraying and damage to cell structure. It has a limited life span, though. It gets worn away by age, smoking and many other factors. Stem cells can help and assist telomeres.

• Bangladesh
10 Sep 12
Cancer is a pathetic disease of which none was able to get rid. Stem cell replacement is a new invention of modern science. May be its costly for now. But time will when anyone will be able to afford the treatment.

• United States
10 Sep 12
If I had the money to make such attempts I think I would try it. There are so many people that die from cancer. If there's a chance that stem cell research can help all thebfsmiliesnthatblosepeople to cancer than why not go for it? It's not like people have to lose their lives for the research to take place. What the harm? If it does work then so what.. What if it does? I don't think I would want to miss out on the opportunity to prolong my or some dear to me life.