Human barbie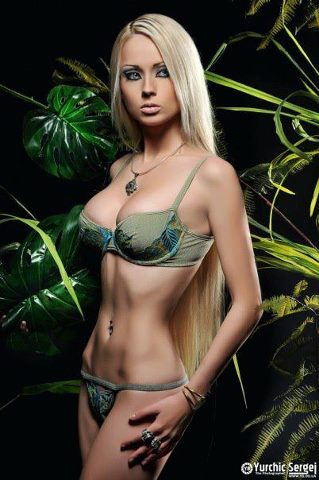 Philippines
September 24, 2012 1:17am CST
Guys I subscribed to one of the most popular human barbies today in Facebook and all over the net and I am just in awe on how she managed to be like that. She looks exactly like a barbie doll from top to toes. What do you think of this new trend and do you think this will influence more teens and tweens. That is a scary thought. Let me know what you think.
3 responses

• Philippines
25 Sep 12
I think she is Ukrainian and her name is Valeria Lukyanova, she is a real human but her body is composed of some plastics and was into surgeries.. I don't consider it as natural beauty at all, in my opinion it is so scary for younger one's to follow it since those surgeries and chemicals lower the life span of an individual aside from that it is what we called synthetic beauty which is not really beautiful at all, We are all unique and beautiful in our own ways. For God made us on his own way with love and care.

• India
24 Jan 13
Hi friend, good to hear that you subscribed to a human barbie. Some girls are very much impressed with barbies and wish to be remain cute like a barbie doll, it is based on the individual interest.

• India
24 Sep 12
I know how she manages. It is though human but half of the body is plastic. You have no idea how much they spend to be like how they are. So don't go for that look which is fake..lol.. I have read about human barbies alot and I am aware of what what surgeries they go through to be that way. Thanks for sharing and have a wonderful day ahead