Loving Much To Hurt Feelings or Loving Much That's Why You Were Hurt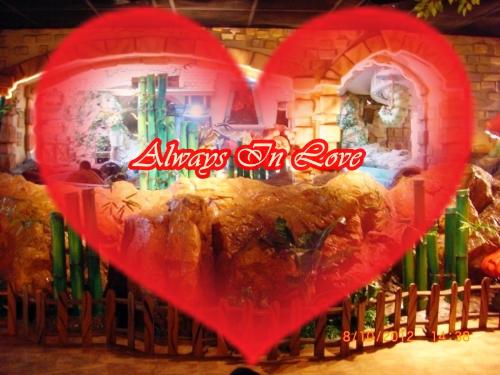 Philippines
September 25, 2012 9:56am CST
Loving is a very sensitive feeling. It hurts when you are so much in love. Sometimes you feel so happy. When you love the person, you give your partner everything. Your time, your care, yourself, your money, and all your efforts. But why love is sometimes unfair? Why do you have to tell the person you love them but you hurt them? Even you do not hurt your love ones physically, you hurt them by your unbearable words? Saying hurtful words are more than stabbing knife to your love ones' heart. It is so painful. Is it really love? Is it because of loving much that's why you were hurt or is it because of loving much that's why you have to hurt someone's feelings?
2 responses

• United States
26 Sep 12
I really think that the main reason that we get hurt so often in relationships is because of the fact that we love and we love deeply. This means that during those times when there is conflict in a relationship (and it will happen in every relationship), we end up being hurt deeply. If there was a way that we were able to keep our emotions out of the way, I really don't think that people would get hurt as often in relationships.

• Philippines
26 Sep 12
We get hurt because we love them so much that they take advantage of our feelings. They should not used to it because if so, time will come that love will turn to hate. I noticed that these cases happen to those partners of the same age or nearly the same ages. But partners with more or less seven years to ten years age gap has less problems with this kind of hurting.

• India
25 Sep 12
Hey thanks a ton for such a thoughtful discussion. Well i strongly feel that there are certain people who fail to understand the essence of love present underneath. Even if they know that they love the person very much, they still hurt the person by saying unbearable words knowing the fact that it might hamper their relationship may be because they find it easy to throw out their anger on them. Sometimes circumstances also tend to make people behave unruly and rude towards their loved ones. But they should understand that we have a single life and we loose our loved ones then may be we might loose them forever. What say?

• Philippines
26 Sep 12
I agree with you. Sometimes they fail to understand the essence of love. Maybe because they know that they are loved so much that they intend to take advantage of someone's feelings. They thought that they will be easily forgiven for what they did... not knowing that in due time, feelings will lessen until you learn that your partner doesn't love you anymore because of so much pain. There are really circumstances that tend people to behave rude towards their love ones but they need to think twice before delivering unbearable words that can harm them. Love ones are not enemies. They are chosen to be their partners.