I finally have a referral in DonkeyMails. But...

Davao, Philippines
October 18, 2012 2:19am CST
I don't know where to click to see my referral's stats. Can we even contact our referrals in DonkeyMails? I need a tour guide here please!

How will we know if our referrals had been active or not? Does DonkeyMails provide this information to its users? I hope they do so that I can encourage my referrals to be active. By the way, how do you make yourself referrals in this site? Sorry for those questions, I am very excited to have at least 1 referral and I'm still an amateur user of this site, you see.

6 responses

• India
18 Oct 12
i don't know friend, thought i am a member in donkey mails, i don't have any referrals, how did you manage to get referrals?

• Davao, Philippines
19 Oct 12
I upgraded despite without having referrals to see whether I can profit from the site or not. It's a gamble on my part.





• Davao, Philippines
3 Dec 12
Indeed. I think it is best if one really has a lot of referrals. That way he/she can earn bigger over a period of time even though he/she is not working over time in front of his/her computer.


• United States
20 Oct 12
Well getting referral is a good way to increase your earning so I am happy for you . You should see referral earning separate from yours . I am not sure since I am not a member but on the others sites I am aware of that is how it normally is .

• Davao, Philippines
21 Oct 12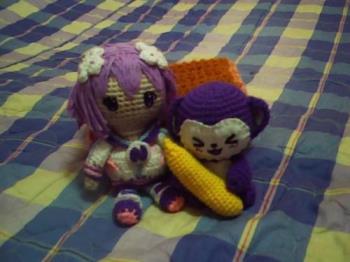 Indeed, I am seeing a different row for my referrals' earnings. Trouble is, there's no distinction from referral #1 to referral #2, I think. I am still in the middle of learning the site so I am not very sure.


• Philippines
18 Oct 12
Hi SinfulRose, First of all congratulations. With reference to your question, try to set your settings according to what you prefer. Or maybe, you can write on the admin where you can find those infos. The admin of that site is accommodating, hence for sure, they can assist you thoroughly.


• Davao, Philippines
19 Oct 12
I don't really think setting the configurations of my account would help me right now--seeing that I don't know what link goes to where...I don't think sending an e-mail to the admin would help me either. All I see are the yellow of the site and red links.



• Davao, Philippines
19 Oct 12
Thanks, lymsnb! I hope this referral would be very active.


• Philippines
5 Dec 12
Hi there sinful, Well it has been a while and a lot has changed lately well congrats to your newly found earning site and i do hope it can really be of a success so that one day when you do get to be really rich you can make libre joke what i meant was get to fullfill your dreams.