great music but are not really popular on the radio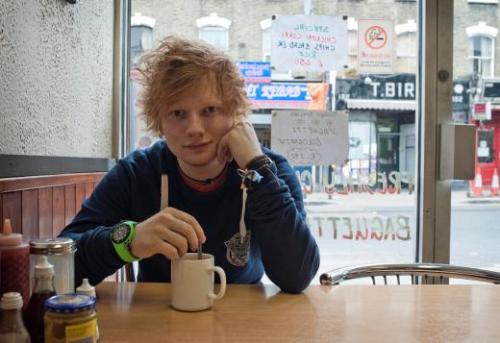 Philippines
November 12, 2012 6:11am CST
i just discovered this british artist "ed sheeran" through a friend. he's not really "famous" like justin bieber, rihanna, katy perry, nicki minaj and the likes, but he really creates great music. his songs are really meaningful and it relly touches your soul. some of his great songs are "a team", "lego house", "small bump" and "give me love". he also wrote the current single of the boyband "one direction" titled "little things".
2 responses

•
12 Nov 12
Ed Sheeran is very famous in the UK. I'm sure he will do just as well in other countries soon but IM hoping he'll stay true to the UK. IM a true fan of his got all his music and IM planning on going to see him next year. IM glad you have got to hear his talents! Small bump is my favourite he wrote it for a friend of his who lost a baby :(. Such a beautiful song, written and sung amazingly.

• Philippines
13 Nov 12
i heard he's a big star in the UK. i even saw him perform in the closing ceremonies of the summer olympics. i also heard that story about small bump. he's released a video for give me love if you haven't seen it.

•
13 Nov 12
I haven't seen the video yet I don't think but I'll definitely be on YouTube later so I can see it. He's also got a mixtape I don't know if you knew and he's been collaborating with rappers too.

• Philippines
15 Nov 12
better watch the video. it's a beautiful interpretation of a great song.