Are you doing yoga ?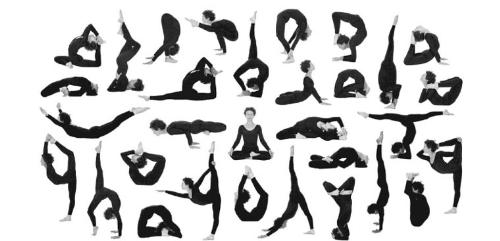 India
December 2, 2012 12:06am CST
Hi mylotters, So how are you today. As all we know in yoga there is many techniques that will help us to reduce our weight and get rid of from stress. yoga is like a stress buster some time. so are you doing yoga, if yes then which type of yoga you are doing? Share your thoughts about yoga. Have a healthy life.
9 responses

• Guangzhou, China
2 Dec 12
I am not doing yoga. Although it is a popular exercise and it is good for the health. But I am not very interested in it. I prefer to have the sweating sports rather than the peaceful exercise. Besides, actually it is very difficult to do the yoga. I am not good at it.

• India
26 Dec 12
No I feel laziness about yoga even know the yoga is good for body and necessary also but not ready for doing this and not wake up early morning. Wake up very late.

• India
26 Dec 12
Yes I have been doing Yoga since one year for at least 1 hour a day either in morning or in evening.Mostly I do Kapalbhati,Bhramari and Pranayam. Kapalbhati is an Indian term originated from Patanjali Yogapitha.It is claimed by the Yoga guru Baba Ramdev that Kapalbhati is the king of all Yogas and it can cure many diseases including cancer.However there were several controversy over his statement but I personally feel this is best for reducing weight and also stress.Before doing Yoga my weight was around 75 kg and BMI was high and now after 1 year my weight is about 64 kg.Try this,definitely you will feel the difference.

• Switzerland
20 Dec 12
Yes I am doing ANUSARA YOGA with http://www.ataia-yoga.ch/ on a regular basis. By yoga I am feeling very good every day.



• Philippines
2 Dec 12
Hi! I've done yoga for a month. I did gentle&flow ashtanga yoga since I'm a beginner. You'll be doing a lot of stretching & there's too much sweat!! You'll really love the feeling afterwards. Your body becomes lighter & your face will have a certain glow. Stress free & pretty!=)

• Netherlands
2 Dec 12
No I am not but I did try it. I find it boring and I only get stress from it. It's not relaxing at all. This besides of the fact esp if I do yoga my mind starts running like an idiot. I think there are better ways for me to get rid of stress. BTW I tried different kinds of yoga through the years, in a group (to try/learn it again).