Mylot has stopped paying for photos?

United States
6 responses

• India
22 Nov 06
i was also not paid for some photos i was 1.38$ for 100 photos

• United States
22 Nov 06
I have em,ailed them asking about several things. L:Et us see their response. SOme of my referals could not activate thier accoutn aslo. I am not sure all the changes made in Mylot are working well. I know their intentions are good becvuase they ahve paid out to people last monthj. But I do not know if the process if working.

• India
22 Nov 06
u r lucky guys i got only 0.09$ for110 photos belive that?

• India
4 Dec 06
yes i too was not satisfied with the changes ...the previous rules r more convient to the present changed rules..!!

• India
2 Dec 06
same here i m too disappointed , lets see wht next mylot changes

• China
22 Nov 06
Yes, they have stopped paying for photos posted to your profile, but I think that is reasonable. I mean, everyone keeps asking if they can delete them, but mylot has already paid for them. It is only logical that if we want to delete profile photos we not get paid for them in the first place. We still get paid for putting photos in discussion posts though. It's a great way to earn a little extra. I put photos in a lot of my posts and it really helps to boost my payment amount.

• United States
22 Nov 06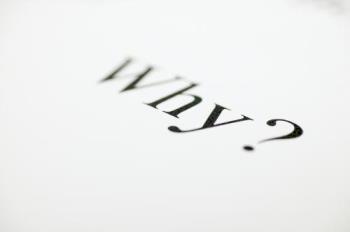 Well You do have a point. But I still think there could have been other ways of dealing with that. May be they shoudl simply have denied deleting of pictures, or some other way. May be deduction of amount paid for the deleted pictures. But, it was a good way of making some money. I belkieve it should be there still. :)

• Philippines
22 Nov 06
Yes I also noticed it now I put some pictures and they did not paid me for that I dont know if they just over look my pictures and have not count it yet.

•
22 Nov 06
Not sure why they are changing the rules. But I still got paid for my photos yesterday, so I dont really know what happened there. Some of the changes they have made are very useful but I must admit it does seem a bit bad that they can unilaterally change the rules without maybe asking for feed-back for that before they do it - after all, it would be relatively easy for them to send every user a mail

• United States
22 Nov 06
Yes, I dont like this unilateral changing of rules. I mean they anyways payliek 1% to their users. What si the problem to keep everyone satisfied. It infact makes more business sense. I am now worried that this hell a lot of time that I am spending over here, may come back to haunt me becuase these guys may change lots of rules in coming days.