Profit Clicking formerly known as Just Been Paid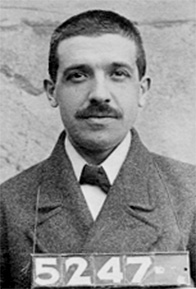 Philippines
6 responses


• Philippines
5 Jan 13
Wait til you see it collapses, and you will feel sorry..

• India
5 Jan 13
Wait for next acquirement or some similar tricks. What happened to investments of JBP members and offers given to them.

• United States
5 Jan 13
Back when the site was JBP I tried to tell people it was a ponzi but no one listen to me. Every one flamed me and ripped me up one side and down the other. Then JBP changed it name, big deal, it's still the same site. Robert Kiyosaki is the author of the Rich Dan Poor Dad series of books and I agree with him. Any thing that requires "new" member money to pay out old member dividends is a ponzi. Now that fewer people are joining the site,....well it's just a matter of time and people here on mylot will be screaming about how they haven't got paid and screwed. Then I can say I told you so but you wouldn't listen.

• United States
5 Jan 13
What can you do? Greed makes people stupid. They check their common sense at the door and figure that it's good as long as they get paid. They don't know where the money to pay them is coming from, and the sad thing is that a lot of them just don't care. They're getting paid, so what does it matter that the money is coming from new members who may never see any sort of return on their "investments"? What truly boggles my mind is that so many people are completely willing to accept the restart system. It doesn't occur to them that the reason the site has to do it is because it's not sustainable. And when you point it out to them... nope, you're just jealous that they're making more money than you do and you're too chickens*** to invest wisely like they do. There's really no arguing with idiots.


•
5 Jan 13
Now days there are thousand sites which are legit only until you work on them. They run away when the time for payment comes.

• Philippines
5 Jan 13
Yep, indeed choose an investment that is tangible not those fraud online that only promises false hopes.

• Spain
5 Jan 13
flaggela, when did gou got your last cashout and how much time it took to go to your payment processor? i have 4 waiting payments, and the last i received it took more than a month, i know that maybe is a matter of pattience but in this days, patience is the thing that we are short now