Are You a Negative , Positive, or FlipFlopper talker?

United States
January 8, 2013 1:15am CST
Hey yall I feel that many many people talk like they do based on their surroundings. I have met all kind of people that talk a certain way. I have met negative talkers, positive talkers, and flip flopping talkers. I meant I am all fopr a positive talker. I do not like a negative talker that's always talking lack and talking like there never be a good day. I don't like flip floppers talk because they flipflop, one minute they talking positive and the next minute they talking negative, they don't know what they wanna talk like.!!!:)
6 responses

• India
8 Jan 13
Thanks a ton for sharing this discussion. Well i find it as a tough question for myself as my thinking differs with circumstances. At times i become positive that helps me to stay cool and relaxed in spite of hardships and at times i get so dejected with the circumstances around me that i get negative thoughts in my mind. But all in all i try to stay relaxed so that i can get positive thoughts in my mind. What say?

• United States
8 Jan 13
Hi suphojit10, thank you for your comment, i really appreciated . I love the fact that you are very honest with your post. I think that, that is only natural for us to time time think a certain way other then positive when we are hit with negative things or our circumstances are bad at the present moment. A way i stayy positive in my rough times is by trusting God and believeing in his word and what it says. I try not to look at my surroundings and I focus on what I want I ask God to do for them, and just let go and let him work. Try it Subhojit10 okay and let me know how it goes for you okay.!!!:)

• Philippines
8 Jan 13
I try to be positive on all things. And when, there are certain issues I would rather be in between that just on either way coz every situation is differently viewed/understood by a person.


• Philippines
8 Jan 13
Thanks for your kind words. I try as much as I can to see things in a different perspective, in a way that can exude a more positive outlook in life. Some things could get me down, but it will only make me have wrinkles and grow old faster.


• United States
8 Jan 13
Hi jenny1015, thank you for your response I appreciate it. I think that it is a very good thing that you try to stay positive, because that is being optimistic even though things may not be good all the time, and to do that that tells me that you are a very strong person in my opinion.!!!:)


• United Kingdom
8 Jan 13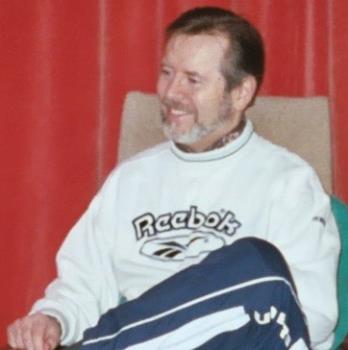 I'd say I incline most to be a positive talker, my conversation tends to be humorous, highly anecdotal, insightful, confessional, punctuated by fun and laughter: I seek to entertain as a conversationalist. Not wishing to boast, but that's how I see it. But then when I'm upset, that's not the case, but even at that, I'd say I'm disinclined as a rule to take my depression out of the person gracious enough to listen to me: I can be what you might call "not myself"; but don't like being that way. I can be sharply penetrative in my conversation, and I have powerful opinions, but I'd not call my conversation angry or bitter. At least, not as a general rule. I'd be distressed if I thought it was veering that way. As a Christian, I'm highly aware of the power of words; and the importance of keeping one's conversation seemly, avoiding coarseness of any kind.

•
8 Jan 13
Interesting that you see only these 3 possibilities all the best, urban

• United States
8 Jan 13
Hi Urbanekey thanks for your comment, No I see more possibilities i just named three though. I think that these are the three that I see the most out of talkers just plain and simple. I personally don't like two out of the three, I am only interested in being positive when I talk because that's the most effective, that's the best way to be in my opinion.!!!:)

•
8 Jan 13
What of critical thinking or do you fail to distinguish that from negativity. As Aristotle observes, virtue lays not in extreme but in the golden mean. Just as excess bravery is foolhardiness and excess caution, cowardliness. So excessive positive talking is as wearing as excessive negativity and reduces conversation to bland, meaningless drivel. Perhaps you will see this as negative but you would be wrong all the best, urban

• Marikina, Philippines
10 Jan 13
Positive talker. I like positive talker. I understand those who talks negative, but sometimes, if they talk that way, I also think negative which is I think is not good. Positive talker is good because it helps us to think positive. We share ideas that is full of positive.

• Hungary
8 Jan 13
I think I'm mostly a positive talker, but I have my whiny and complaining moments, too. I wouldn't say I'm a flipflopper, though, because I'm not moody in my talking, just I have days when I feel really happy, and days when lots of people get on my nerves.